Watch Toad The Wet Sprocket's Official (Santa Barbara-Centric) Video for "California Wasted"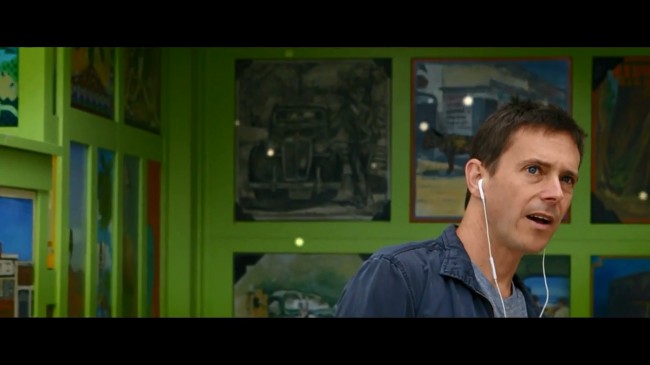 Toad the Wet Sprocket's most recent album, New Constellation, is their first independent release since their first album way back when.  Yesterday (via Paste) the band released their first music video in 17 years for their song California Wasted off that album.  The video by Matthew Ward is a paean to Santa Barbara (aka California) and our failure to notice/appreciate that which surrounds us.  A great reminder.  To further help you avoid/notice, check out the video below (featuring, amongst other things, the Presidio, Alice Keck Park Park, and Jeff Shelton's Vera Cruz House).  And then venture outside without your device and see what awaits.
Toad is currently out out on tour, and you can see the dates and check out the song's lyrics below the video.  We'll admit:  life is oft-times wasted on us.
Toad the Wet Sprocket Tour Dates:
August
27 – Wellfleet, Mass. @ Beachcomber
28 – Hartford, Conn. @ Infinity Hall
29 – Norwalk, Conn. @ Norwalk Concert Hall
30 – Newburyport, Mass. @ Riverfront Music Festival
October
11 – Solvang @ Solvang Festival Theater
November
8 – Solana Beach @ Belly Up Tavern
14 – Las Vegas @ Brooklyn Bowl Vegas
15 – San Juan Capistrano @ Coach House
20 – Kansas City @ Uptown Theater
21 – Wichita @ Orpheum Theatre
22 – Denver @ Ogden Theatre
23 – Aspen @ Wheeler Opera House
29 – Los Angeles @ The Fonda Theatre
California Wasted:
"No time, where did the time go?
What was I thinking?
No compass, no maps
No sail on the mast
And this boat is sinking
We're going down
There's too much in my head right now
I've got no way to slow it down
And no one's gonna pull me out
But I still make the same mistakes
California's wasted on me
I'll stare at the sun
Let the fire fill my eyes
See nothing but light
An endless day
To banish the night
I could set this right
But there's too much in my head right now
I've got no way to slow it down
And no one's gonna pull me out
But I still make the same mistakes
California's wasted on me
On the line where the ocean meets the sky
I've been hoping I could see a sign,
Hoping I could see a sign
There's too much in my head right now
I've got no way to slow it down
And no one's gonna pull me out
And I still make the same mistakes
California's wasted on me
I still make the same mistakes
I'm wasted out in California
I'm too much in my head right now
California's wasted on me"