Listen to Daniel Lanois' Magnificent Remix of The Antlers' "Doppelganger"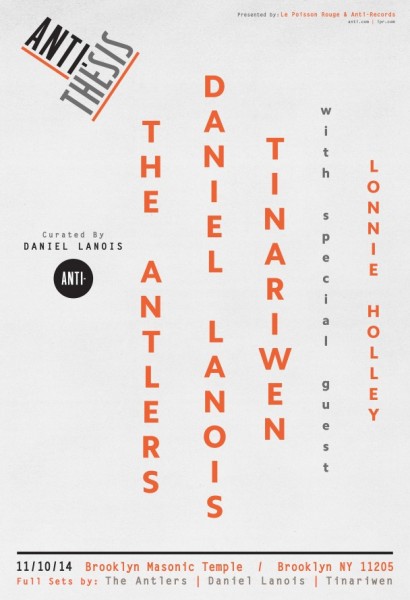 The great producer/musician/songwriter Daniel Lanois and some of our favorites The Antlers recently hooked up (excusez-moi) and will play a gig together in November at the Brooklyn Masonic Temple.  They've dubbed their collaboration Anti-Thesis (in honor of their label Anti-.  Coincidentally, the montage recently released a fabulously funereal remix by Lanois of The Antlers' Doppelganger off of their superb album, Familiars.  Check it out below and after go over to NPR this week to listen to Lanois' new album Flesh And Machine.
We love the collaboration and remix below!