Listen to New Electro-Pop Artist Tei Shi's Brilliant Pop-Builder "Bassically"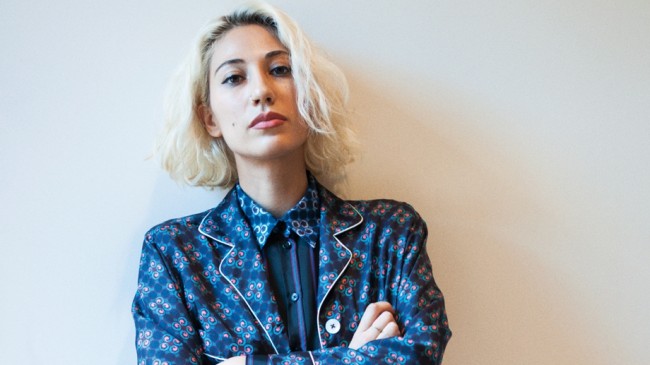 Earlier this year, FKA Twigs began to take over the electronic pop world.  Now comes Tei Shi to give FKA Twigs a run for her money for Queen of 2014 Electro-Pop.  We'd been sifting Tei Shi semaphores for a while, but this past week she unleashed her latest single, Bassically, which is basically impossible to ignore.  Bassically is the follow-up to last year's EP, Saudade, and wormed into and took over our jukebox completely this week.  Tei Shi is Colombian artist Valerie Teicher who now resides in Brooklyn.  While hyper-catchy, her songs (aided by fellow Berklee School of Music alum producer Luca Buccellati) have a density, sophistication and depth not often found in such great supply in the genre.  Let Bassically take you over below.  It's out now via Mom + Pop label Mermaid Avenue.  After you get hooked on Bassically, check out two of our other favorites of the artist, Nevermind The End and M&Ms.  If you want to stake a discovery claim, you best start dropping her name yesterday 'cause she's gonna be huge.
And, why not, at bottom check out the superb, ethereal remix of Nevermind The End by the trending remixologist Saint Pepsi.