Watch Deep Sea Diver Vignettes of Two Songs Off Of Promise-Confirming "Always Waiting" EP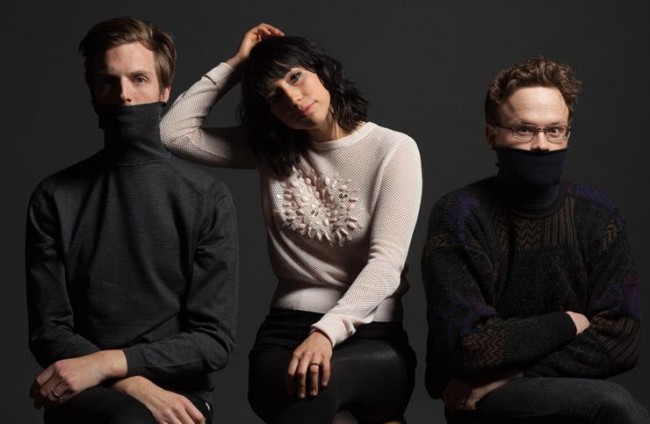 We have been fans of Seattle's Deep Sea Diver since we first heard their critically-acclaimed album History Speaks in early 2012.  Deep Sea Diver is guitarist/singer/songwriter Jessica Dobson's (Shins) collaboration with her husband, drummer Peter Mansen, rounded out by Garrett Gue (bass) and Elliot Jackson (synth, piano, guitar, vocals).  Dobson is phenomenally adept on guitar and has a great  variety of winning vocal motifs.
The band recently released a scintillating EP entitled Always Waiting.  The four-song EP is comprised of a great range of sounds and moods, and has been on repeat at Chez Lefort for weeks now.  To get a better feel for this band and the new EP, check out the band's fun new video for the fantastic One By One single off the EP and their live performance of the title-track Always Waiting on Seattle Channel.  We hear that Always Waiting is a precursor to their as-yet-untitled second album, which will be released in early 2015.  The band is out on mini-tour in support of Delta Spirit, and you can see the dates below the videos.
The entertaining One By One video was put together by Peter Mansen and was shot around Seattle with Mansen's 6'10" younger brother Jon.  Check both great vignettes out below, and get to know Deep Sea Diver better.
Tour Dates with Delta Spirit
10.24 – Portland – Wonder Ballroom
10.25 – San Francisco – The Fillmore
10.30 – Los Angeles – El Rey Theatre