Watch "If You Were Still Around"–John Cale's Tribute to Lou Reed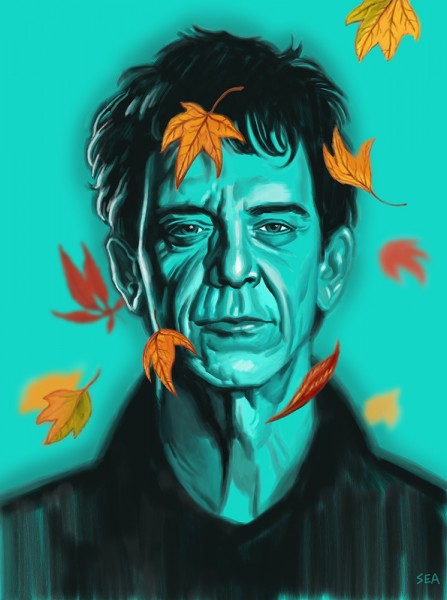 The tributes are pouring in from around the globe to mark the passing of the great Lou Reed one year ago (see Village Voice contributor Scott Anderson's season-appropriate, sweet-Lou tribute above).
One of Lou's longest collaborators (and another founding member of The Velvet Underground), the multitalented John Cale, has just released a touching Lou-tribute video for Cale's song entitled  If You Were Still Around.  Watch the tribute to Lou (and to Warhol and Nico) below and recall your favorite Lou moment(s).  Most have got one or a hundred.  Our personal favorite is of that night at the Music Hall in New York City in May 2007 where we watched Reed come out to join Bright Eyes for an amazing mini-set of Reed's songs .
Cale posted the video below with these words:
…thinking of Lou
"A Moth and a Candle met. They decided to become friends. Everyone enjoyed watching their discourse – especially the risk takers.  Then one day a big rain came. The Moth couldn't fly and the Candle puttered out. Everyone laughed in bitter awe and blamed the rain. Most however knew the deeper truth – the Candle remains lit and the Moth will stay close."
– John Cale, October 2014
RIP Lou.  We'll see you on the other wild side.