On Monday Let's Focus On The Big Picture: Watch Space-Bound Video for Jose González's Encouraging Song "Every Age" Off Impending New Album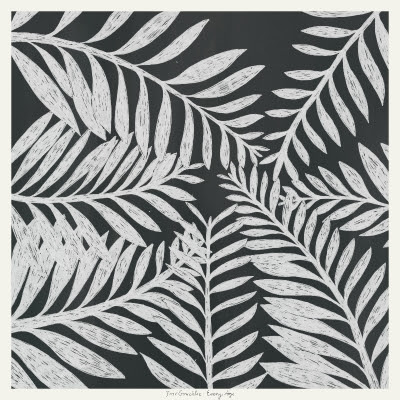 "Build a place where we all can belong."  Wishful thinking you say?  Well, we'll take utopian over dystopian any day of the week, but especially on Mondays.  'Cause it's all we can do sometimes.  The great  José González  gives us yet another reason to carry on today.
Late last week while we were away, González (of the groovy Junip, Red White + Blue's Arthur Russell Tribute Album, etc.) offered up the first single (Every Age) and video from his next album, Vestiges & Claws, which will be released February 17th 2015 on Mute.   Every Age has been on repeat at Chez Lefort every since.  The melody and message are deceptively simple and heartening, and in the face of the surrounding turmoil, a great encouragement to the world.  The lyrics can be found below the video.
The inspirational video for the song below uses 360° technology to create an all-sensory experience of space.  Directed by Simon Morris and Chris Higham, the video was produced by global collective Eyes In Space whose aim is "to mesh artistic experiment with scientific innovation to open new worlds." González sums up the video and song thus: "The lyrics [of "Every Age"] fit well in the sense of living on a globe together and how it can make us wonder and reflect on how we can make this the best trip ever!"  Amen!  Watch the 360° version of this galactic journey here, and watch the standard version below.
González 's self-produced new album is his first solo album in seven years and is filled with all-original material centered around concepts of civilization, humanism and solidarity.  About the album, González has said (though Every Age doesn't reflect the following):  "I started out thinking that I wanted to continue in the same minimalistic style as on my two previous records, but once I started the actual recordings I soon realized that most of the songs turned out better with added guitars and a more beat-like percussion, and with more backing vocals."
Every Age is now available digitally at the usual spots. Download it instantly when you pre-order the album here.  We can't wait for Vestiges & Claws!
González has also announced a European and North American tour in support and you can see the dates HERE.
EVERY AGE
every age has its turn,
every branch of the tree has to learn
learn to grow, find its way,
make the best of this short lived stay
take this seed, take this spade,
take this dream of a better day,
take your time, build a home,
build a place where we all can belong
some things change, some remain
some will pass us unnoticed by
what to focus on, to improve upon
in the face of our ancient drives
feels so clear, feels so obvious
to each one on their own
but we are here, together
reaping what time and what we have sown
we don't choose where we're born
we don't choose in what pocket or form
but we can learn to know
ourselves on this globe in the void
take this mind, take this pen,
take this dream of a better land,
take your time, build a home,
build a place where we all can belong