On Sunday: Watch Luluc's Soothing "Small Window" Video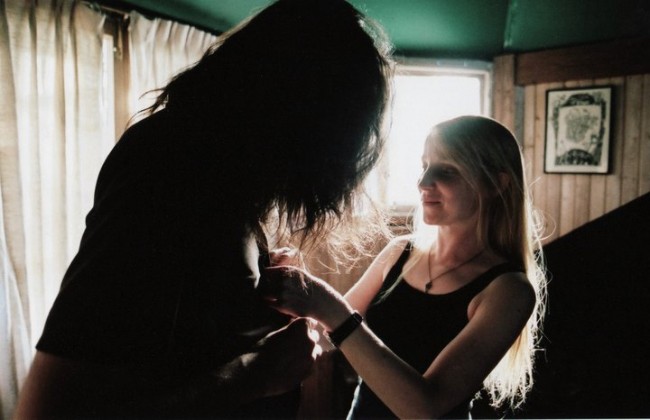 You may be leaving for an airport soon.  This Sunday or another day soon.  To help put matters in perspective, check out Aussie/Brooklyn duo Luluc's song/video Small Window below.  Luluc (Zoë Randell and Steve Hassett) has been picking up Best of 2014 accolades from around the globe for its Aaron Dessner-produced album Passerby (on SubPop) and the songs thereon, and not least for Small Window (lyrics at very bottom).  Check it out below in all its melancholy, pastoral beauty.   Comparisons to the underrated Kate Wolf are not incorrect, along with Iron & Wine (an original SubPop find), Hem and Claudia Schmidt.  We love Dessner's (standard) deft production on the album (check out the horns on Tangled Heart below).
If you don't trust us, none other than The National's Matt Berninger is quoted as saying: "I've played Passerby on repeat; for months it was the only album I wanted to listen to."
After Small Windows check out the recently released official video for song Tangled Heart followed by their Tiny Desk Concert on NPR.
Small Window:
"Flying over Chicago, bare trees lie in the white snow
Daylight fades and lines of cars flash
Across the night in red and gold
What a view from my small window
What a view from my small window
On the way another new home
Looking out on the streets I've come to know
And different faces but they'll remind me of
Those I love far from here
Gristle water in a blue dream
Stretching further than I can see
I try and try to swim all the way
But must learn to use my body well
You wake me with your gentle caring voice
For all I long or found, oh, I rejoice"