Tomorrow Night (12/29) at the Lobero Theater: Cracker, with Camper Van Beethoven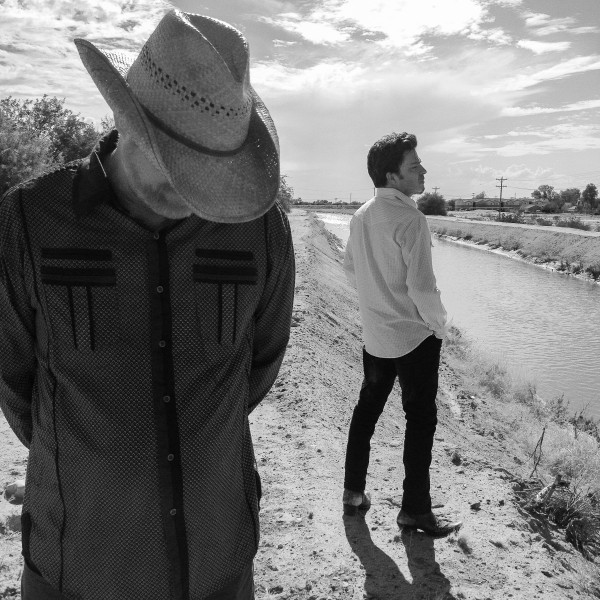 Got the post-Christmas/pre-New Year blues?  Need to get away from grandma, uncle or that pesky little kid/grandkid?  We've got just the thing for you.  Tomorrow night Santa Barbara will be the beneficiaries of both Cracker and Camper Van Beethoven performing at the Lobero Theatre.  Undoubtedly, Cracker will concentrate on songs from their fine new double-album Berkeley to Bakersfield.
When Camper Van Beethoven called it quits in 1990, the seminal American indie-rock band Cracker rose from those campfire ashes, formed by singer-songwriter David Lowery and gifted guitarist-songrwriter Johnny Hickman.  Cracker went on to release carefully-crafted and much-loved songs Teen Angst (What the World Needs Now), Low, Get Off This, I Hate My Generation, and Kerosene Hat amongst a score of top-quality compositions and albums (to this day, The Golden Age remain two of our all-time favorites). Over the course of their still-fecund career, Lowery and Hickman have delivered some of the most well-wrought lyrics and melodies of their generation and have gone on to release ten studio albums and various other superb solo albums and other varietals.
Despite their superb discography, they've never let down and this month released an ambitious ode to the music of California, with the outstanding double-album Berkeley to Bakersfield (TLR–another reason to not release those Best of 2014 lists too early).  The Berkeley album features the rockier sounds of California, while Bakersfield harkens to the country-roots side of the California sound continuum.  It is an outstanding release that is garnering critical acclaim around the globe. Check out a few of the gems (Almond Grove and California Country Boy) off the album below.
The bottom line:  do yourselves a favor and get out to the Lobero Theater tomorrow night in your own backyard and check out one of America's great bands.  You can still get tickets HERE.
Photo:  Bradford Jones