Watch The National Perform "England" at the US Embassy in England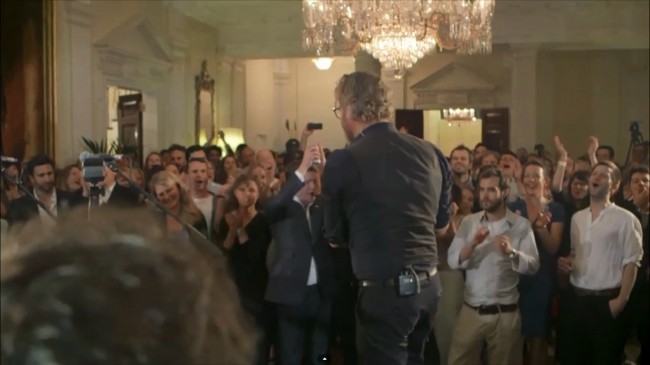 The jury's still out as of now for our Best Concert of 2014.  But right at or very near the top will be The National's rain-catharsis show at The Santa Barbara Bowl in late April.  Despite our drought-addled environment, rain suddenly fell that night, and it felt like a sing and show from above.  As we wrote: "while the band was sailing along during their set, the skies opened up (especially the downpour during Slow Show and amidst the oh-so-apropos England) and righteously baptized the proceedings."  They are simply America's (if not the world's) best live band.
We've just discovered that the folks at the US Embassy in London began the Winfield House Sessions this year "to tap the special diplomatic power of live music, which can dispel differences and stir our sense of humanity's common ground." Check out the majestic performance below of the epic England at the Embassy below.  The video begins with the introduction of the band by US Ambassador Matthew Berzun as his "favorite."  We've got that in common Mr. Ambassador.