Tomorrow Night: "Convergence" Art Exhibit Featuring Collaboration by Rob Machado and Sage Vaughn at the Flood Magazine Gallery in LA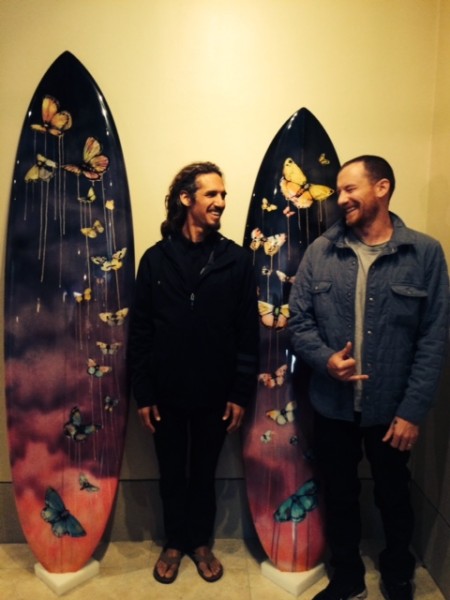 By D. Lefort
When we started this petite Report nearly five years ago we had aspirations to cover the entire oceanfront (if you will) of culture.  Music was a given, but we aspired to cover literature, poetry, movies, photography, art, etc.  Well, we can all dream.  With renewed resolutions for 2015, and for something completely different, if you are in or near Los Angeles please be advised of tomorrow night's one-night only exhibit entitled Convergence.  Convergence is an exhibit featuring surfboard and photography artwork from professional surfer/musician Rob Machado and from Sage Vaughn.  Convergence will be on display this Thursday, January 29, 2015, at the Flood Magazine Gallery (at 5810 West Third Street, Los Angeles) from 7-10pm.
The exhibit features 10 limited edition surfboards and eight large scale photographs.  Proceeds from Convergence will benefit the Rob Machado Foundation, a clean water filling stations project, which encourages youth at California elementary and high schools to use reusable water bottles in hopes of eradicating sales of single/use plastic bottles.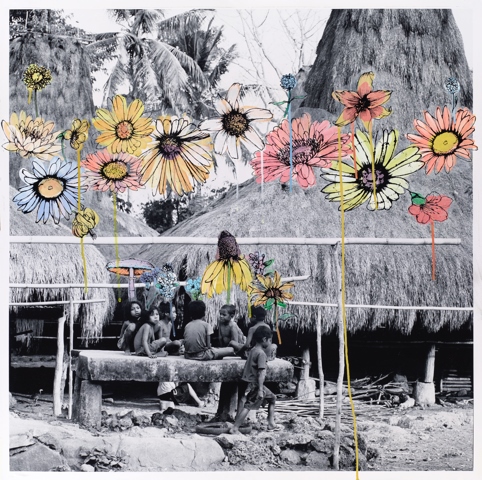 About the collaboration, Machado says:
"I met Sage through a mutual friend while surfing and his passion for riding waves and creativity is contagious. Collaborating with my surfboards designs and photos as his canvas has been so inspiring. I'm honored that he wants to support my foundation's efforts by dedicating his time and incredible talent.  We're excited to share the outcome with everyone."
Sage Vaughn is a Los Angeles based painter and illustrator who is best known for his wildlife series depicting colorful butterflies, owls and sparrows in otherwise melancholic city scenes. Vaughn has had widely acclaimed solo shows in New York, Geneva, London and Los Angeles.
To broaden your horizons and support a good cause, get down to the Flood Magazine Gallery tomorrow night and check out Convergence.