Check Out "No Way Out"–Warpaint's Song-of-the-Week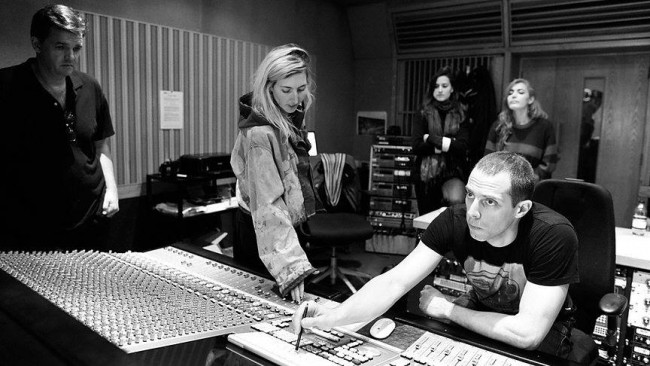 Warpaint's sophomore, eponymously-titled album was one of last year's  gems, and we've been anxiously awaiting subsequent sounds since.
Thankfully the female quartet has returned with an outstanding new track entitled No Way Out (Redux) (which this superb live band has played live before).  We love everything about the song–the reverberant opening, the ghosted harmonies, the constant and layered build, the chorus yelps, the tasteful, Factory-esque guitar-play, the martial drumming from 1:25 on, the shimmering outro–everything!  Go ahead–put it on repeat.  And disappear completely.  It's early, but let's just call it now:  it's our Song of the Week.
Meanwhile, Warpaint plays in LA this Saturday and will thereafter head out on a European tour next month.