The Academy Awards Aftermath: Recalling Elliott Smith While Listening to Andy Schauf's "You're Out Wasting"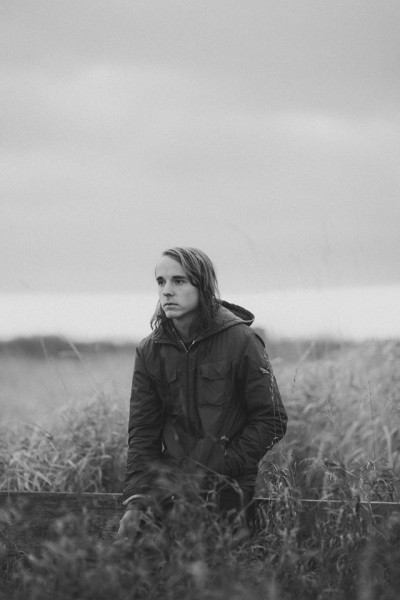 While we watched the Academy Awards last night, we couldn't help longing for one of those rare moments when musical magic happens at the Oscars.  Common and John Legend's righteous performance of Glory (from Selma) was one such moment (followed by their eloquent and appropriate acceptance speeches). Thinking back to other such moments, Elliott Smith's highly-unlikely, but luminous, 1998 nomination and performance of his song Miss Misery during the ceremony definitely qualifies.  Check it out at bottom.
The confluence of the Awards ceremony and later listening to Andy Schauf's new album, The Bearer of Bad News (on Portland's arts-consortium/label Tender Loving Empire), couldn't help but lead us back into the vaults to look for Smith's Oscar moment.  One immediately harkens back to Smith when listening to Saskatchewan's Schauf, but especially on the well-crafted song You're Out Wasting off the new album.  Schauf's vocals, lyrics and production all pay proper homage to Smith.
Despite the similarities, Schauf's songs are so well-done and ardently delivered that we can't help but be drawn in.  Check out You're Out Wasting below, followed by the official video for another fine track off the album, I'm Not Falling Asleep.  Schauf's album was written over four years and recorded in his parent's basement (on a hill?), and Shauf played nearly every instrument thereon.  If you like what you hear (and we do indeed), go HERE and buy the vinyl/digital versions of The Bearer of Bad News.  Schauf is out on tour and will play LA's Bardot on March 30th before flitting off to Europe.  Catch him if you can.