Check Out Superb New Sufjan Stevens Song "Should Have Known Better"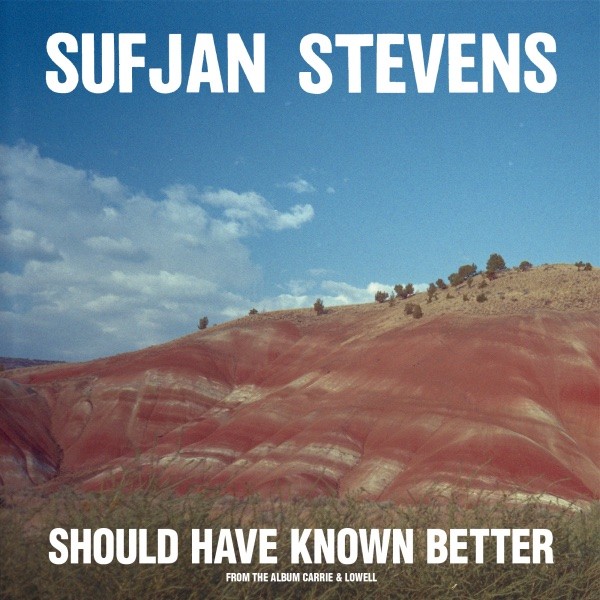 Sufjan Stevens has already released the devastating single No Shade In The Shadow Of The Cross from his upcoming album Carrie & Lowell on Asthmatic Kitty.  Today brings the second song from the album, Should Have Known Better.
On Should Have Known Better Stevens remains understandably enshrouded, but counters the grief with leavened music, even breaking out an electronic interlude that dances (starting at 2:38) after  his spectral vocals (2:24).  The heaviness is further abated with Stevens' admonishments:  "Don't let down, nothing can be changed" and "Concentrate on seeing."  The song is a tour de force musically and bodes incredibly well (again) for the new album.
Carrie & Lowell will be released near-term.  You can pre-order it HERE.
"I should have known better
To see what I could see
My black shroud
Holding down my feelings
A pillar for my enemies
I should have wrote a letter
And grieve what I happen to grieve
My black shroud
I never trust my feelings
I waited for the remedy
When I was three, three maybe four
She left us at that video store
Be my rest, be my fantasy
I'm light as a feather
I'm bright as the Oregon breeze
My black shroud
Frightened by my feelings
I only want to be a relief
No, I'm not a go-getter
The demon had a spell on me
My black shroud
Captain of my feelings
The only thing I want to believe
When I was three, and free to explore
I saw her face on the back of the door
Be my vest, be my fantasy
I should have known better
Nothing can be changed
The past is still the past
The bridge to nowhere
I should've wrote a letter
Explaining what I feel, that empty feeling
Don't back down, concentrate on seeing
The breakers in the bar, the neighbor's greeting
My brother had a daughter
The beauty that she brings, illumination
Don't back down, there is nothing left
The breakers in the bar, no reason to live
I'm a fool in the fetter
Rose of Aaron's beard, where you can reach me
Don't back down: nothing can be changed
Cantilever bridge, the drunken sailor
My brother had a daughter
The beauty that she brings, illumination"