Get Taken Back By St. Paul & The Broken Bones' Take Away Shows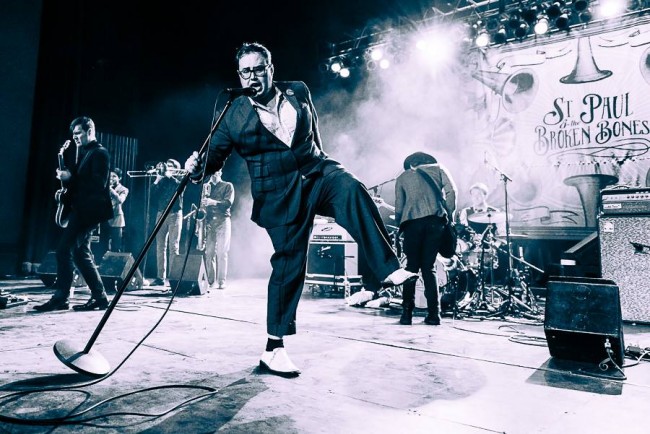 As we've professed, we don't have much need for musical nostalgia.  Having lived through over 50 years of intent listening, we'd far prefer to hear new and inventive music, and there's a world of it out there.  In the past all of this had placed us on a very uncomfortable fence when it comes to the band St. Paul & The Broken Bones. We were tempted to write glowingly about them after they impressed at last October's Hardly Strictly Bluegrass Festival.  But afterwards we watched, listened and wrang our hands together, and then we desisted.  What kept getting in our way with this talented band is their obvious homage to Otis Redding and our feeling that we'd heard it all before.
But time has passed, and today we stumbled onto yet another vignette of St. Paul & The Broken Bones, their third for La Blogothèque's Take Away Show series.  Perhaps it's that we also heard more of the added sounds of The Band (the Allen Toussaint-arranged version), perhaps it's because of the conviction of the singer and ensemble, or perhaps it's their always-positive effect on their audience (watch at the end of It's Midnight below when a Pariesenne exclaims "you are saving my life!").  Afterwards watch other two other Take Aways, one featuring their song Half The City, and another featuring their rending cover of Redding's own I've Been Loving You (on which singer Paul gets down on his knees for effect).
When it comes to this band, you've heard much of it before.  But still the music moves you.
Photo above by Kenwyn Alexander.