Kendrick Lamar Releases New Album "To Pimp A Butterfly"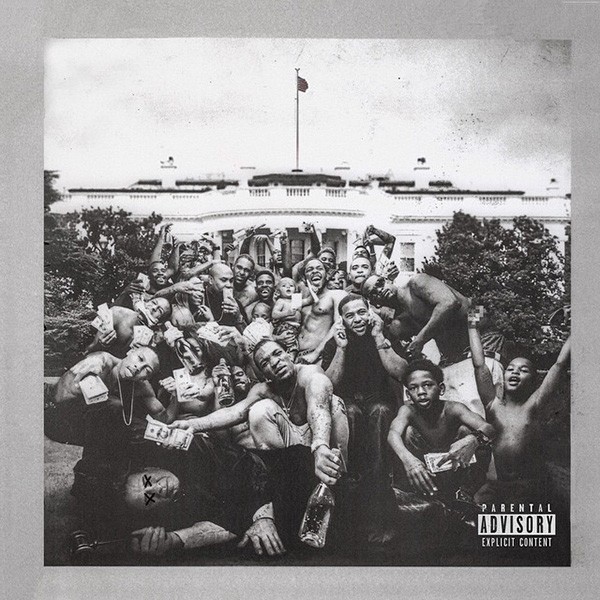 We agree with Kendrick Lamar who tweeted:  "Yesterday. March 14th. Was a special day."  Wait, what!?  Over the weekend, Kendrick Lamar, one of this generation's leading artists, surprised the world and released his highly anticipated new album, To Pimp A Butterfly.  The album is now available HERE and is streaming on  Spotify.  And cataclysm ensued across the land.  Even The Swiftness (Taylor) vamped verklempt on Twitter: "KENDRICK PUT HIS ALBUM OUT EARLY. NO ONE TOUCH ME."  If the walls could talk indeed.
A first listen reveals high-density and musical evolution (his collabs with Flying Lotus and Thundercat paying huge dividends) since his highly-acclaimed last album, good kid, m.A.A.d city.  Guest collaborators included Flying Lotus, George Clinton, Pharrell, Thundercat, Snoop Dogg, and more.
One of the most impressive cuts on first listen is How Much A Dollar Cost.  It's got it all, combining Radiohead chord progressions, Smokey Robinson references, FlyLo/Thundercat production elements, etc. into a completely mesmerizing track.  The album's general heaviness is leavened only occasionally (the previously released uplifter track, i, the obvious exception).
But the closing track, Mortal Man, is the album's masterpiece/centerpiece.  Inspired by Lamar's 2014 trip to South Africa, at twelve-minutes long it's a tour of African-American reality, a musical/spoken-word/interview (spliced in Tupac from a '94 interview) tour de force, and an answer to the mindless Azealia Banks and her ilk.  I remember when you was conflicted.  Butterfly.  Let music and love be the answer.
Human Advisory:  Not for the weak of heart, but that's life.
The full tracklist is as follows:
Wesley's Theory (ft. George Clinton & Thundercat)
For Free? (Interlude)
King Kunta
Institutionalized (ft. Bilal, Anna Wise & Snoop Dogg)
These Walls (ft. Bilal, Anna Wise & Snoop Dogg)
U
Alright
For Sale? (Interlude)
Momma
Hood Politics
How Much A Dollar Cost (ft. James Fauntleroy & Ronald Isley)
Complexion (A Zulu Love) (ft. Rapsody)
The Blacker The Berry
You Ain't Gotta Lie (Momma Said)
i
Mortal Man