Stream Sufjan Stevens' New Album "Carrie & Lowell"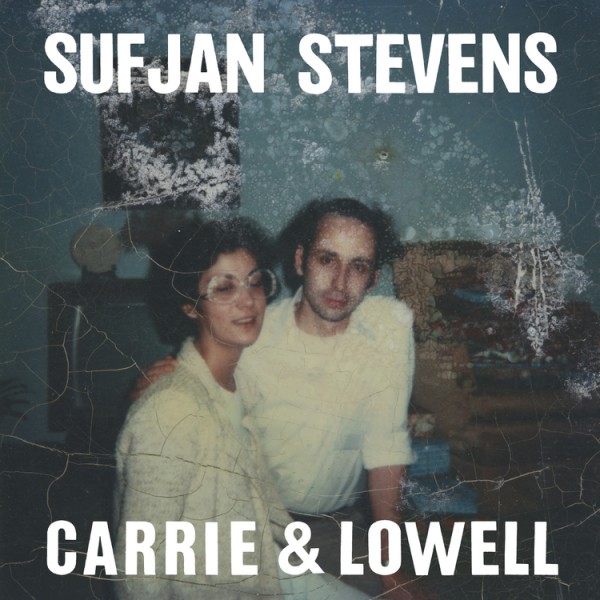 As we've mentioned repeatedly, one of the most talented artists of this generation, Sufjan Stevens, will next week release his first proper album in five years, the extremely personal Carrie & Lowell.  The album will be released on March 30th via his own Asthmatic Kitty label (which "Lowell" helms).
Today the album has been made available for listening via NPR HERE.   The album's centerpiece is Stevens' mother who died in December 2012 after having left the family early in Stevens' life and having been riddled with substance abuse, depression and schizophrenia.  Following his mother's passing, it's not surprising that the album reeks sweetly of the revenant in the room.  With its brutally honest lyrics, we hear of the losses and questions that mounted for Stevens during and after Carrie's life.  In a recent interview with Pitchfork, Stevens said: "Her death was so devastating to me because of the vacancy within me. I was trying to gather as much as I could of her, in my mind, my memory, my recollections, but I have nothing. It felt unsolvable."  Who hasn't missed an opportunity that haunts them still?  But even more so with family.  A word to the wise.
Musically, the dulcet, well-structured melodies on Carrie & Lowell counter-balance its tenebrous lyrics, the closest sound-touchstones being the similars of Simon & Garfunkel and some doses of Nick Drake.
Having listened to it repeatedly, we know that Stevens' old fans will adore the new album, and new fans should be drawn to the artist too.
Go listen to the album at NPR and pre-order it HERE.  You're going to want to have one of the Best Albums of 2015 in your collection.