Watch The Staves Raving and Warbling Magnificently On La Blogothèque and Elsewhere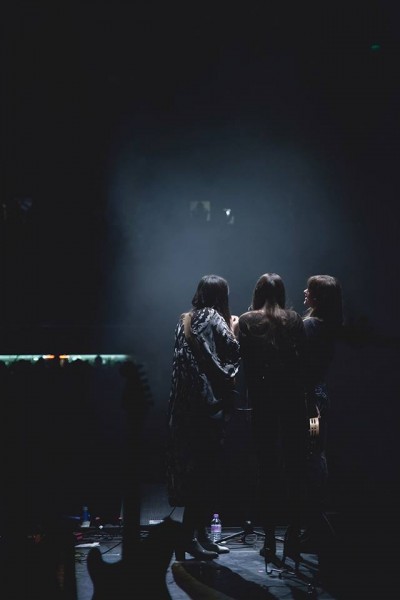 As we've prognosticated, The Staves' new Justin Vernon-produced album If I Was (on Nonesuch) is set to impress when released.  But where these sisters (literally) really shine is live.  To get a feel for the new album and to see their live delivery, check out their impressive outings on La Blogothèque (for a Take Away Show) below.  Watch as the women and dude backer perform in a bar.  We love the energy on the album's superb track Black And White, followed by another stellar new song Teeth White.  After, check out the stirringly wistful new song Don't You Call Me Anymore.
In addition to the Take Away Show, the band has today released a live vignette of the magnanimous Make You Holy off of the album. Check it out at bottom.  The closing harmonies are sheer magic.
Between these four songs and other previously-released tracks from the album (such as Blood I Bled), If I Was is sure to be amongst 2015's best albums.   Now if we can only get them to perform in the U.S. (other than as a part of the incredible lineup at Justin Vernon's Eaux Claires Music Festival next July).  Fingers crossed.