Listen to Sweet Spirit's "Have Mercy" (with Spoon's Britt Daniel)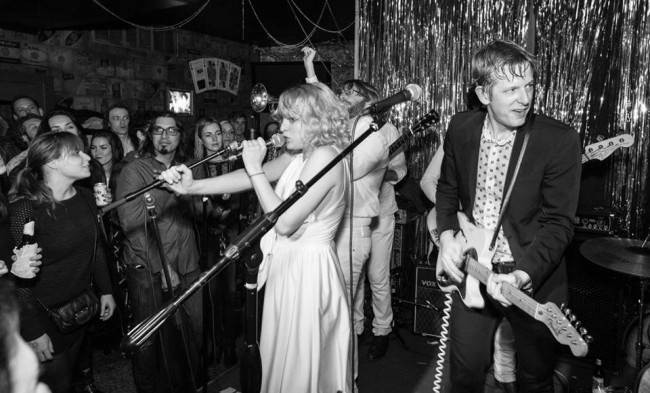 Austin's Sweet Spirit is soon to be touring as openers for faves Spoon, and we can't wait to catch 'em at the Wiltern in LA on May 30th.  To further the intertwining of the two bands, Sweet Spirit and Spoon's Britt Daniel recently collaborated on a great new song entitled Have Mercy, which you can listen to below (lyrics at bottom).  Spoon's frequent producer, Mike McCarthy, recorded the song and will produce Sweet Spirit's debut album coming this summer.  We love everything about Have Mercy, including Sabrina Ellis's vocals, the synth-rumble, the clicking drums, Daniel's/others' multi-tracked harmonies.  And especially that bass line that bubbles up intermittently.  And the abrupt ending.  A great track!
The single is backed by Sweet Spirit's cover of Spoon's Paper Tiger.
After Have Mercy, listen to another engaging Sweet Spirit song, Let Me Be On Top, off their current EP.

"Lonesome is the whip-poor-will
Never seen one but I feel
Time is like a Ritalin pill
Goes too fast and makes you ill
Have mercy on me
Have mercy on me
Love is like the mockingbird
Singing all the things he's heard
Sweet into his lover's ear
This time for sure, promise you, dear
Have mercy on me
Have mercy on me
Shameful is the cardinal
His colors make him fallible
While we made through the window side
He's captured the coyote's eye
Have mercy on me
Have mercy on me
Have mercy on me
Have mercy on me"