Watch Bon Iver's Justin Vernon Cover Spoon's "Inside Out" and Hear Spoon's Original Demo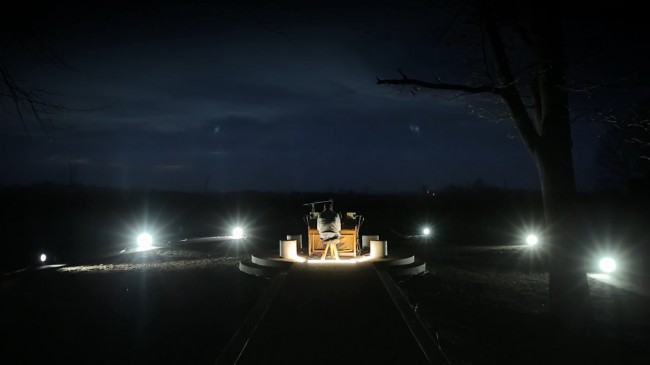 There's intense gravity and regret starting to register within, and it's not out of character.  Bon Iver's Justin Vernon is launching his first  Eaux Claires Festival this summer in his heartland Wisconsin.  The lineup is heavily Lefort-centric and possibly the highest-caliber lineup we've ever seen, including faves Bon Iver (natch), The National, Sufjan Stevens, Spoon, Low, Sylvan Esso, Charles Bradley, Field Report, The Staves, and many more).  As of now, it's highly unlikely we will be able to attend.  We'll try to assuage our regrets by catching Spoon at the Wiltern on May 30th.  Can't wait.
Yesterday, Vernon upped the ante on our Eaux Claire-angst by releasing the video below of his superb solo performance (we assume at the festival site) on a moon-filled night of Spoon's great song Inside Out.  Check it out below.  There's musical alchemy right there.  We love everything about it, save the brevity.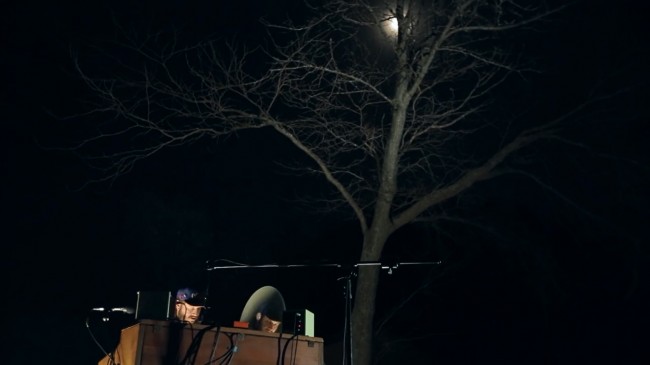 After the video, listen to the just-released, spare demo of Inside Out by Spoon (from a superb Song Exploder session a few months back).
The song's lyrics are at bottom.  Though Britt Daniel might disabuse us of the notion, we don't share in the anti-faith interpretation of the song's lyrics.  We prefer to read the song as professing belief (in the big "you") while resisting organized religion (otherwise the "holy rollers" stanza stands out of place and seemingly without context).  But that's just us.  Regardless, it's a great song on a fantastic album.
"Time's gone inside out
Time gets distorted when
There's intense gravity
I don't got time for holy rollers
Though they may wash my feet
And I won't be their soldier
There's intense gravity in you
Yeah, there's intense gravity in you
I'm just your satellite
I'm just your satellite
Ooh, and I know that time's gone inside out
And now it's only like we told you
Mmm, though they may wash my feet
They do not make me complete
Break out of character for me
Time keeps on going when
We got nothing else to give
We got nothing else to give
Ooh, cause time's gone inside out
I don't make time for holy rollers
Mmm, there's only you I need
They do not make me complete"