Watch The Decemberists on CBS This Morning and CBC's Studio Q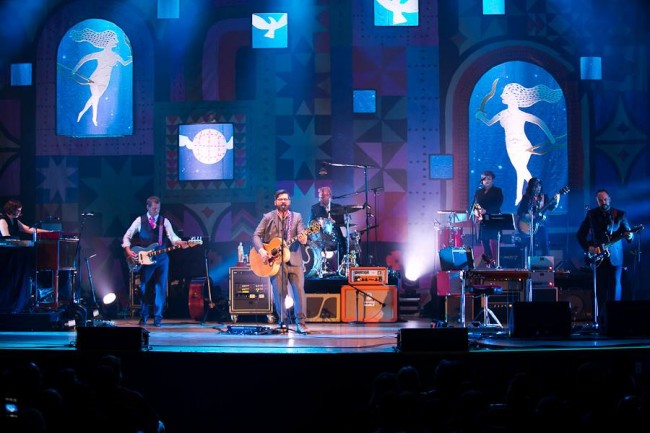 The Decemberists are amongst our favorite musical acts.  Ever.  They'll go toe to toe and pound for pound with any other act out there, and not lose anything in the melee.  And yet we haven't managed to catch them live heretofore.  But come May 1st that void will finally be filled when we are up close to witness the band at the Greek Theater in Berkeley in support of their fantastic recent album, What A Terrible World, What A Beautiful World.
To get a feel for their fine live form, check out their performances of The Wrong Year and Make You Better CBS This Morning: Saturday.  For us there can be no better. Most impressive are Jenny Conlee and John Moen on Make You Better during the last third of that performance, and the harmonies.  
Colin Meloy and his love may not be "starry-eyed anymore," but we are while watching this performance.  Bring on the starry eyes and make it better.  Please.
The CBS player is bugged and bugging so if the videos below don't play, you can go HERE and HERE to watch.
Afterwards watch the same songs performed unplugged on CBC's Studio Q.  Unadorned beauty.