Check Out "Waitress" From Philly's Hop Along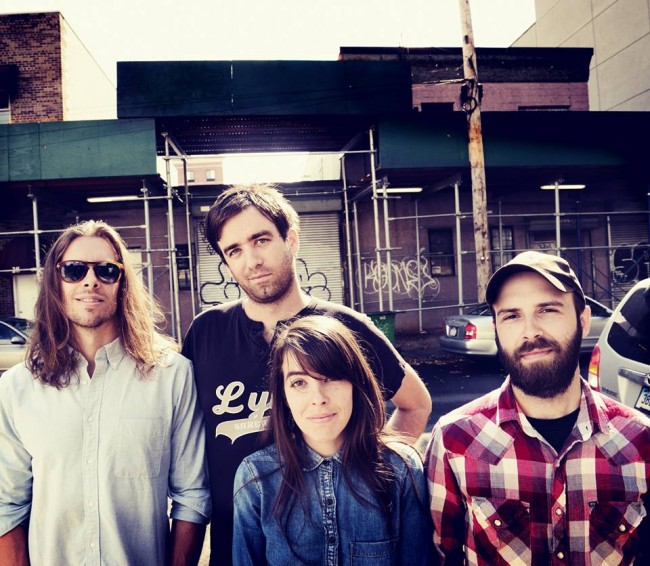 We were recently tipped off by a Philadelphia native (thanks Jon) of that city's indie-punk band, Hop Along, and the otherworldly vocals of its singer, Frances Quinlan.  Turns out the tip was spot on.  Check out below Quinlan's powerful, hectoring vocals on their track Waitress off of the band's break-out album, Painted Shut.  If you aren't seriously impressed when you hit the 25th second of Waitress and Quinlan first let's howl with "just" her heart, then we fear for your musical soul.  Her vocal reminds us of that day in 1991 when we drove onto the Bay Bridge and first heard Kurt Cobain's ground-breaking vocals on Smells Like Teen Spirit and immediately scrambled (pre-Shazam, y'all) to discern the name behind the voice.  Yes, Quinlan is THAT good on this song.
According to Quinlan, the song is derived from her day jobs in various bars and restaurants around Philly, and the intermittent humiliation: "It's about one of the first times when I looked at somebody and felt the distaste in the air," she explains. "I mean, I could have been making it up. You don't know what people think about you, but just being in a situation where you know someone has reason to be disgusted with you. And I was just trying to do my job. It was one of the first times I felt really small."
Check Waitress out below and pick up Painted Shut (now on Saddle Creek).  The song's lyrics are at bottom.  We'll have more on Hop Along soon come.
"Realized I knew you from
His photo when you walked
Into the restaurant
And my heart just sunk
Your friend looked over from the bar
She must've known, who I was
The worst possible version of what I'd done
As, seating couples
I tried to listen
By the time it's old
A face will have been seen
One and a half
Million times
One million times
I don't know why I worry, I mean
Maybe she didn't recognize me
I call you enemy
Cause I'm afraid of
What you could call me
The world's gotten so small and
Embarrassing
By the time it's old
My face will have been seen
And I'll share a very
Common poverty
It's a very common kind
Common kind, common kind
It's a very common kind
It's not that I am worried
I just wish you and your friends would leave
We've long since closed now
Still you and some others, stick around
You and some others stick around
You and some others stick around
We've long closed now, still
You and some others stick around
You and some others stick around
You and some others stick around"