To Kick Off Your Weekend Right: Watch Patrick Watson's Uplifting Performance of "Places You Will Go" at CBC Music Festival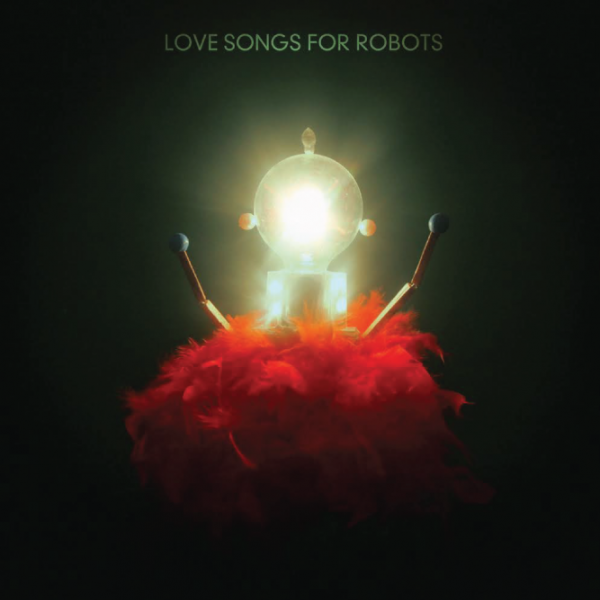 The incredibly talented Canadian artist, Patrick Watson, has a newly released album entitled Love Songs for Robots that is rightfully receiving rave reviews.  One of the great songs off the new album is the Dr. Zeuss homage Places You Will Go (lyrics at bottom).  About the song, Watson has said:
"That is kind of a song that is the most similar to what we've done in the past. I read a lot of Dr. Seuss books when I was a kid and the book I took the title from is one of the most beautiful books I've ever read. All Dr. Seuss books make incredible adult songs. I was reading the book to my kids and I realized Dr. Seuss wrote so many smart things in it that even adults don't tell each other. If something were to ever happen to me and when my kids become twenty years old I would want them to listen to this song as my personal message to them."
We couldn't agree more.  To add to the composition's largesse, watch below as Watson and ensemble give a great live reading of it at the recent CBC Music Festival.  Watson's vocals (together with his backers') are superb as usual.  There will be joy!
Watson is currently out on tour and though his Hollywood Forever Cemetery show on June 4th is sold out, there are lots of options to be found HERE.  And ferheavensake go buy the great new album HERE.
And if that wasn't enough to convince you to go see Watson and buy Love Songs for Robots, then watch below their Arcade Fire-ish performance at the Fairmount Theater in Montreal of another superb track off the album, Hearts.  Wow.
Places You Will Go:
"You could have stepped to the top of the water poles
Into the wells of the shimmer love
She's gonna drive you to the shores
But you don't know who you are
I tell her take your time now
You're gonna take, take your time
Walking through the city of too many roads
When I don't know how to talk
Swallow all the pretty lights
Gettin' off, this kinda feels right
Places you will go
It can be shiny, tiny, stranger wandering
And if you don't wanna ride
It's gonna get a little lonely, that's right
The only thing you need to feel
Should have eyes on the melody
Bla, bla, bla-bla, bla
Been talking, sorta talking but you don't wanna hear
It's one of the seasons, let me try, try
Get out, get out the world you came
Places you will go
All the places you can go
It's so simple now
Feels some things I do wrong
Put your head down on my shoulder
I can turn, we can turn to the places we know
I can turn, we can turn to the places we know
Turn in time and find some
It's so simple right now
All the places
through the ground
Places you-ooh-ooh"