Brief Review of Torres' Show at The Echo; Watch Live on KEXP and NPR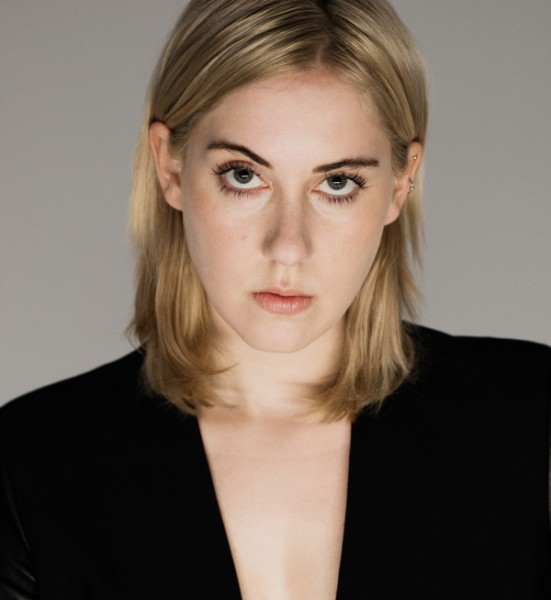 Torres, led by gifted singer-songwriter Mackenzie Scott, has been wowing critics and fans alike with its fantastic new album, Sprinter, and its scintillating live shows in support.  We caught Torres recently when they played the Echo in LA and were mesmerized by what we saw and heard.
Mackenzie Scott came out at the Echo dressed all in black with leather jacket and her game face and method acting on, and raged through an urgent and occasionally menacing performance of nine songs that electrified the crowd.   After putting flame to herb (no, not that kind) to set the stage, Scott and band kicked off with Son, You Are No Island from Sprinter.  Each song thereafter was performed with intensity (especially on vocals) and heft worthy of Patti Smith or PJ Harvey.  Very impressive, as was the backing by her band this evening.  It wasn't until midway through the set that Scott stepped out of her persona briefly to cordially thank the audience and admit she is "not a good conversationalist."  Turning quickly back to her guitar, Scott kicked into the highlight of the evening.  Though Strange Hellos is not amongst our favorite songs on the new album (those would be the quieter The Exchange and Ferris Wheel, which were left off the setlist), her fierce, frothing and singing-in-tongues vocals and delivery of the song sent chills down our spines and admiration up our cerebellums.  It was a simply stunning performance and, together with the rest of the set, gives hope that Torres will continue to gain fans for her well-wrought and intense music.
See the Echo setlist at bottom.  To get a feel for Torres, check out the band's performances of songs Sprinter and A Proper Polish Welcome recently on KEXP.  To hear the whole KEXP session go HERE.  Afterwards, check out Scott's solo performance of the latter song for NPR at SXSW.  Beauty right there.
Echo Setlist:
Son, You Are No Island
New Skin
Sprinter
A Proper Polish Welcome
Cowboy Guilt
Strange Hellos
Honey
The Harshest Light
November Baby
Photo by Shawn Brackbill for Partisan Records