Review: An Evening With Miguel at Intimate Sonos Studios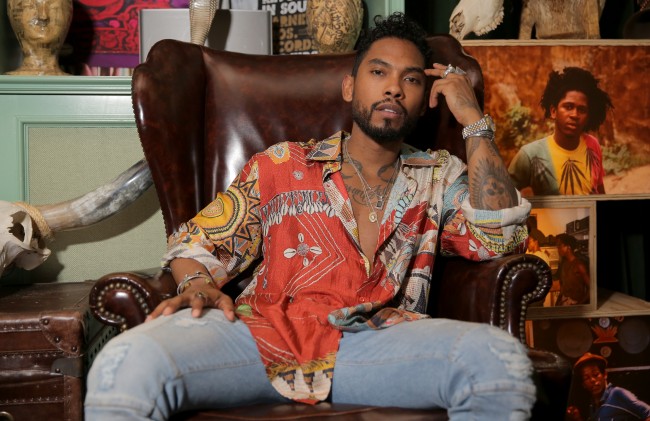 By Dylan Lefort
Coming off playing a show in Hollywood for Sean Comb's new TV network early Monday, it seemed like rising neo-R&B artist Miguel might have grabbed some "coffee" before coming on stage last night at the intimate Sonos Studio.  The crowd was similarly jacked that Pandora and Sonos had invited them into the smallest venue of Miguel's impending world tour.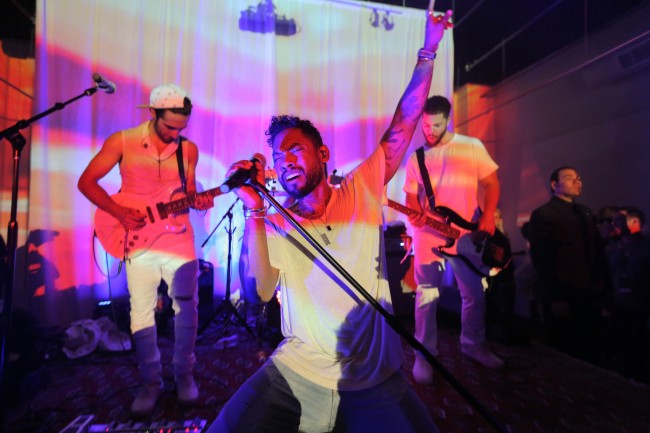 After hitting the stage, Miguel went wire-to-wire during his hour-long set with barely a pause.  Backed by bass, guitar and electric drum, the LA-born and raised R&B crooner moved fluidly through his hit-filled show.  In closing with the Grammy-winning Adorn off his previous album, Kaleidoscope Dreams, and adding the radio-friendly version of his ode to roasted seed-pods, Coffee (In The Morning), off his critically-acclaimed and chart-topping new album, Wildheart, Miguel gave the crowd the hits this night.  He also got the 200 people in attendance fired up with a medley of Rae Sremmurd's No Type mashed with Sure Thing.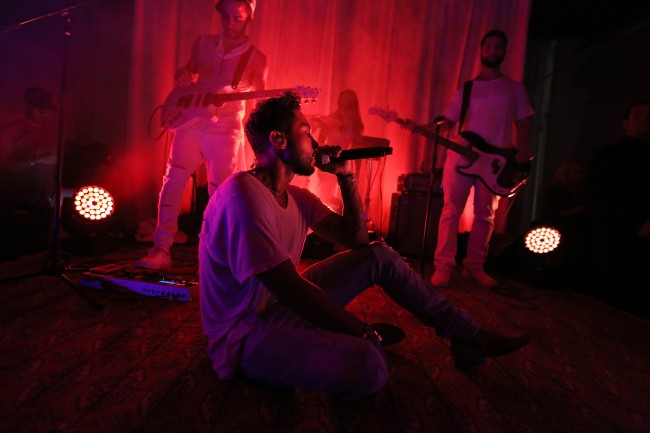 The one extended break he took he spent talking about growing up in LA, being "normal," and how people can lose themselves living around the flash of LA.
""I was kind of down and I was having a really weird moment, having challenges creatively and on a personal note, and I realized normality is such a subjective thing," he said. "Everyone has their own idea of what normal is based on their circumstances and their experiences. And it was in that moment that I realized that we really can free ourselves from worrying about other people's perceptions of us if we just take the time to figure out what the **** we stand for, what we believe in, what we're willing to sacrifice, what we're not willing to sacrifice."
Miguel, naturally, then launched into the beginning of What's Normal Anyway accapella. "Too proper for the black kids/ Too black for the Mexicans," the song begins.  The son of an African-American mom and Mexican-American father born and raised in San Pedro, Miguel wowed the heavily female crowd with both his impressive vocal skills as well as his stage presence: dancing, spinning and writhing till his white shirt was soaked through with sweat.  He also took a selfie with one particularly enthusiastic girl in the front row and really seemed to be loving his time on stage, dancing and laughing with his band members and getting the audience to two-step along to a chorus.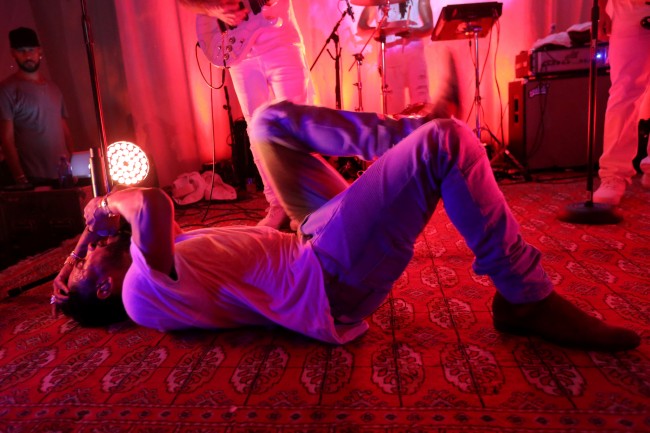 As mentioned, Miguel ended with Adorn and left Sonos Studio with a little inspiring message for the crowd: "The truth is, whenever you're doing something that's unconventional, you're bound to face adversity. But I can tell you, you stick to your guns, and you believe deeper, transcend all of the programming, life is beautiful. So stay well. Live your passion. Live your truth."
And the truth is: Miguel was beautiful live.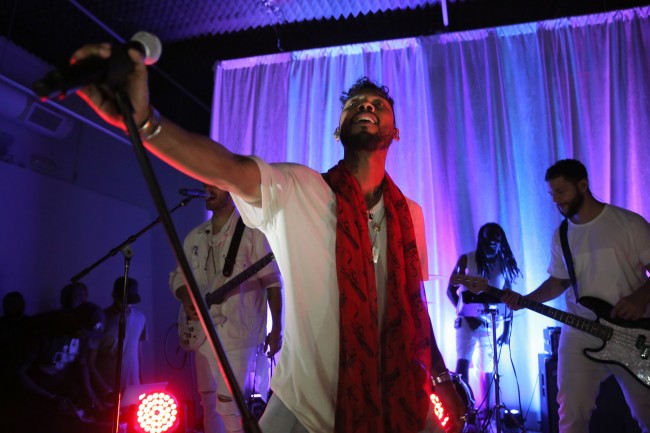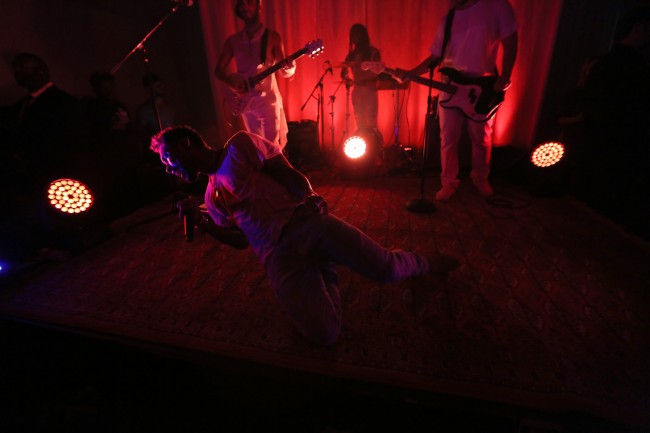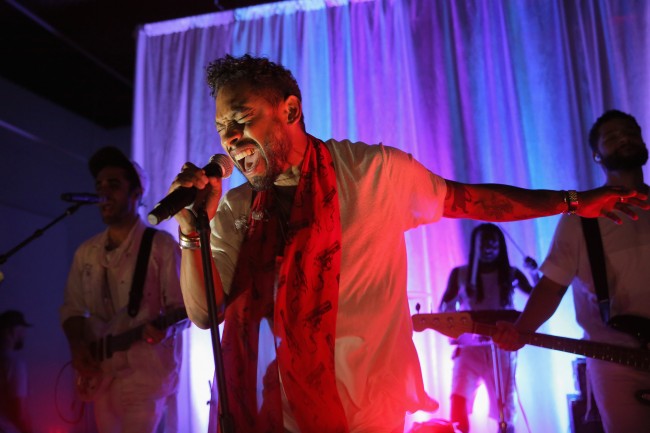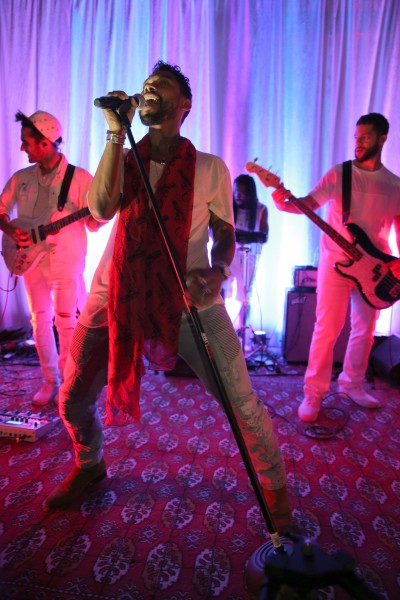 All photos by Chelsea Lauren/Getty Images for Pandora