For Your Harmonious Saturday: Watch The Staves Warm-Up By Sweetly Singing Joni Mitchell's "A Case of You" Accapella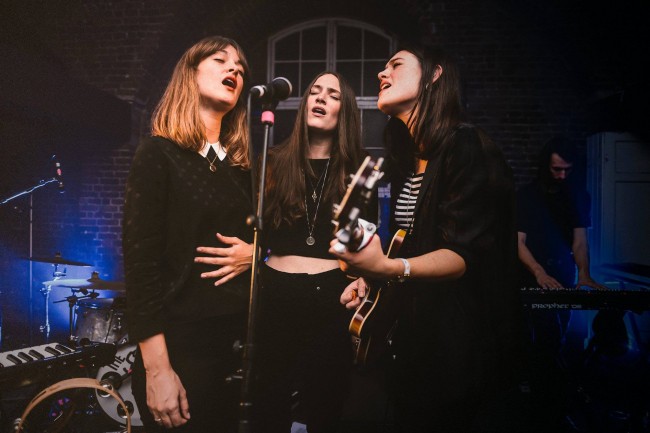 Having fallen under the spell of the The Staves, we were not surprised to find this video of the sisters beautifully warming up before their opening for Florence + The Machine in Manchester the other night.  Check out below their absorbing accapella rendition of Joni Mitchell's A Case of You.  Beauty right there.
Go HERE to pick up their superb, critically-acclaimed recent album, If I Was.
Photo by Daniel A Harris.