On Sunday: Listen to Lee Ann Womack Sing "Send It On Down"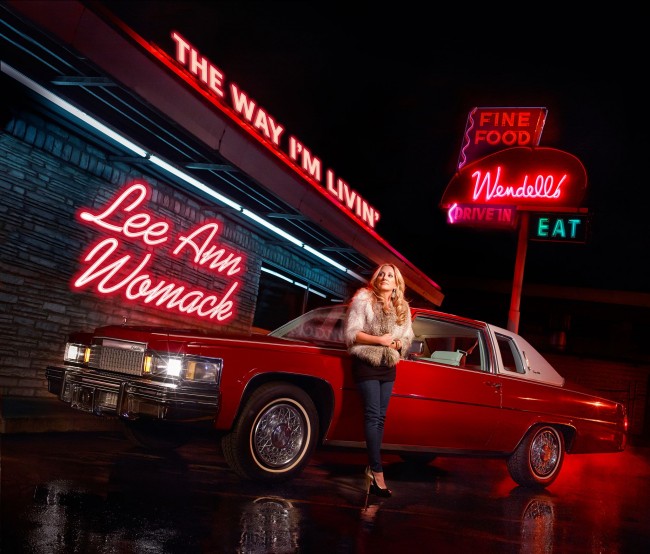 Real country artist, Lee Ann Womack, released a critically acclaimed album (The Way I'm Living) last year that we at the Late Show are just getting 'round to fully appreciating.  Womack will appear at next weekend's Hardly Strictly Bluegrass Festival in Golden Gate Park, and we can't wait to finally catch her live.  To get a feel for Womack on Sunday, check out a live performance of and the official video for Send It On Down off that album.   Please, send it on down.
Afterwards, watch another winning vignette of Ms. Womack.
Send It On Down
Dad used to own the hardware store
But now it and him ain't around no more
Don't know the whole story but I've overheard some
I know he's who I got my drinking from
Jesus can you save me
From going crazy
I need some help getting out of this town
Are there any answers
Up in the hereafter
Oh if you got something won't you send it on down
While I'm still able to be found
Guys around here want a girl who's rich
Even if I was I wouldn't be no catch
But this ain't where I'll be settling down
I wanna be gone when the fall rolls around
Jesus can you save me
From going crazy
I need some help getting out of this town
Are there any answers
Up in the hereafter
Oh if you got something won't you send it on down
While I'm still able to be found
Sitting in the bleachers at the football field
Got a pretty good buzz from a quart I just killed
it's a cold sunday morning and the church bells ring
I can just about hear all the good folks sing
Jesus can you save me
From going crazy
I need some help getting out of this town
Are there any answers
Up in the hereafter
Oh if you got something won't you send it on down
While I'm still able to be found
Oh if you got something won't you send it on down
While I'm still able to be found