Watch EL VY's New Lyric Video for New Track "I'm The Man to Be"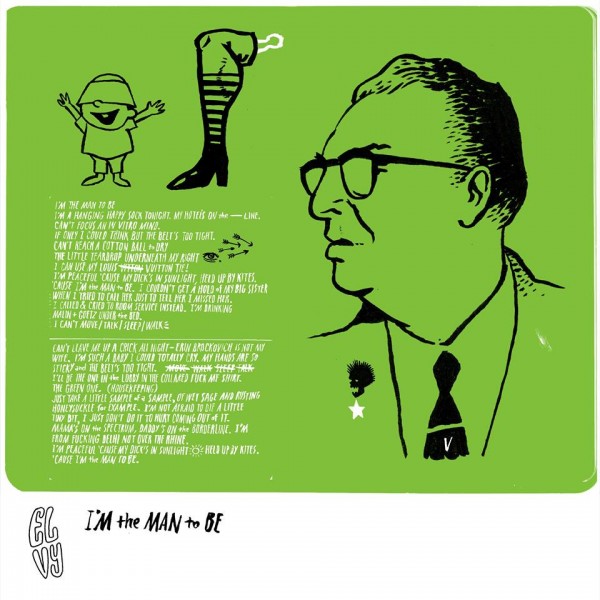 While the previously-released title track from their impending album, Return To The Moon, was a pleasing pop-stretch for Matt Berninger (The National), we weren't prepared for EL VY's new song I'm The Man To Be released today via the lyric video below.  EL VY is the new project from Berninger and Brent Knopf of Menomena/Ramona Falls.  Watch/stream below as Knopf sets Berninger's scatological, stream-of-consciousness rap ("from the perspective of a pathetic self-aggrandizing rocker alone in a hotel room, something I know a lot about" according to Berninger) to an invigorating, angular musical backdrop of vibraphone-sounding keys, savory synths and Gang of Four-influenced guitar. It's a grower.
The video adds some further unexpected moves from Berninger, as directed by brother Tom Berninger (Mistaken For Strangers).
Check the song/video out below.