Watch Dave Rawlings Machine's Official Video for "The Weekend" Off of New "Nashville Obsolete" Album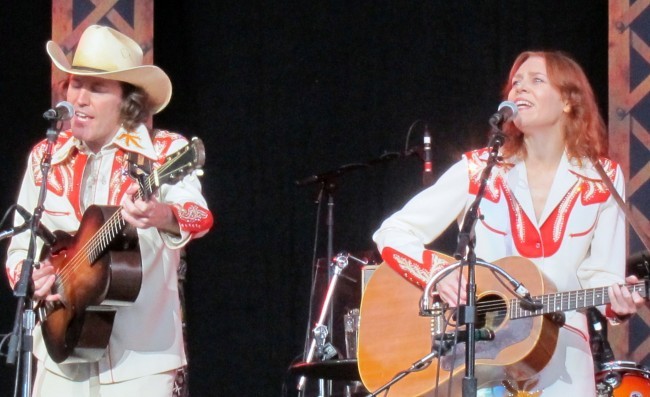 Dave Rawlings Machine (including Gillian Welch, Willie Watson, Paul Kowert, Brittany Haas and Jordan Tice) recently released its outstanding second album, Nashville Obsolete, to critical acclaim.  The group is now out on tour of the new album, having kicked off their tour last night at the Lobero Theater in Santa Barbara to rave reviews from the cognoscenti.  They play the Warfield in San Francisco tonight.  DRM has now released the official video to their superb new song The Weekend, the opening track of the new album.  The Weekend sounds to these ears like it could have been recorded during Neil Young's Harvest sessions, replete with Nitzsche-ian strings.  That's high praise in our book, aided and abetted by Rawlings' soulful guitar and Welch's harmonies (not to mention those matching Nudie Suits).  Nicely done!
About the video, directed by Reid Long, a press release says:  "The video was shot on a breakneck road trip from Nashville to California. 'It was the craziest idea' says Rawlings,'to document a weekend trip from Music City to the beach and back.' The opening scene shows Rawlngs and Welch packing up the '65 Chevy Impala they first toured in. West coast bound, outfitted in Nudie Suits and armed with guitars and a beach blanket, the story unfolds over the course of 'The Weekend'. The trip is real, the breakdown is real, the mechanic is real, unplanned, but evidence that Dave Rawlings Machine will go wherever the road leads them."
You can buy Nashville Obsolete HERE and HERE, or on cassette HERE.  And go HERE to see the dates of their tour and pick up tickets.