Listen to Grimes' Meld Much In "California"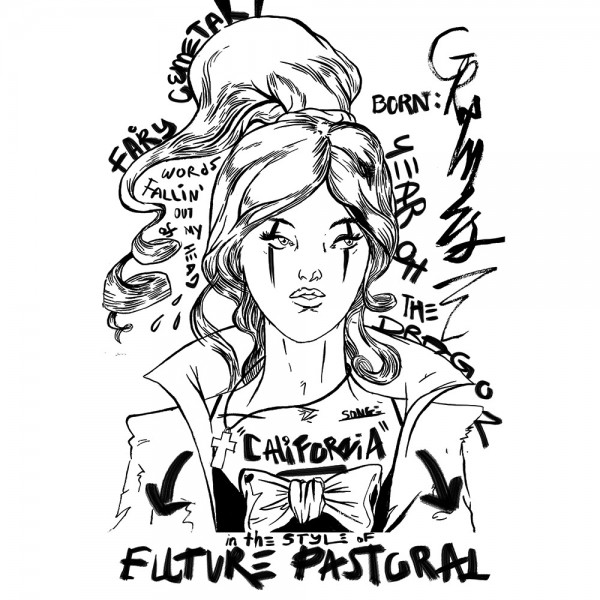 Having just driven almost the entirety of the state in the last five days, we've had Grimes' captivating California in our ears and minds.  The multi-talented Grimes has written one of the most infectious songs of the year in California.  Whether it be a kiss-off of Pitchfork (amen!) or other music blogs (fo' shame!), the song's (Dolly) Parton-esque vocals over Swiftian pop/country and Rhianna samples is as catchy as chlamydia, and we can't stop listening to it.  Check it out below (lyrics at bottom).
Afterwards, check out the equally catchy Flesh without Blood.  Both songs are off of Grimes' universally-acclaimed new album Art Angels, which is on 4AD and is out now digitally but which will be released in full on December 11th.

California:
"This, this music makes me cry
It sounds just like my soul, oh
Oh I'm not ready to win
Oh lord cause I don't wanna know what they say
Cause I get carried away
Commodifying all the pain
The things they see in me, I cannot see myself
When you get bored of me, I'll be back on the shelf
And when the ocean rises up above the ground
Baby I'll drown in…
[Chorus]
California
You only like me when you think I'm looking sad
California
I didn't think you'd end up treating me so bad
Oh, I, I, I
Come Monday, it's a dream
Oh, I, I, I
Broken my own heart again
Chasing something beautiful
Oh, but I don't understand what they say
Cause I get carried away
Commodifying all the pain
The things they see in me, I cannot see myself
When you get bored of me, I'll be back on the shelf
And when the ocean rises up above the ground
Baby I'll drown in…
[Chorus]
California
You only like me when you think I'm looking sad
California
I didn't think you'd end up treating me so bad
California
You only like me when you think I'm looking sad
California
I didn't think you'd end up treating me so bad"