Watch EL VY Perform "Sad Case/Happiness, Missouri" Medley in KEXP Studio and at Bowery Ballroom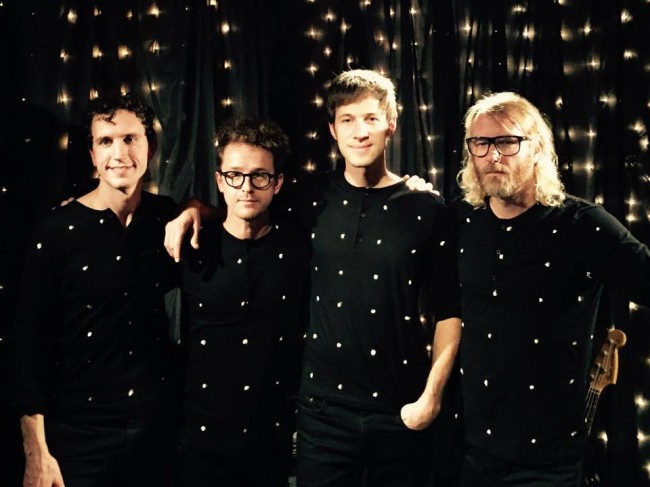 We caught EL VY at the tiny Troubadour a couple weeks ago in support of their album Return to the Moon (sure to be one of our Best Albums of 2015), and the show was one of the (many) highlights of the fall concert constellation.  Brent Knopf particularly impressed with his ambidextrous instrumental plate-spinning, along with the project's fantastic rhythm section (drummer Andy Stack from Wye Oak and bassist Matt Sheehy from Lost Lander), special backup singers and, of course, The National's Matt Berninger out front and doing what he does best.   Their sad-cap medley of Sad Case/Happiness, Missouri was a particular highlight and by itself made the night memorable at the Troubadour.
To get a feel watch the comparatively staid, but compelling KEXP studio performance below followed by a more-animated, get-your-Ian-Curtis-on live version at the Bowery Ballroom in NYC.  Catch 'em if you can.