Watch New EL VY Video for Fantastic Track "No Time to Crank the Sun"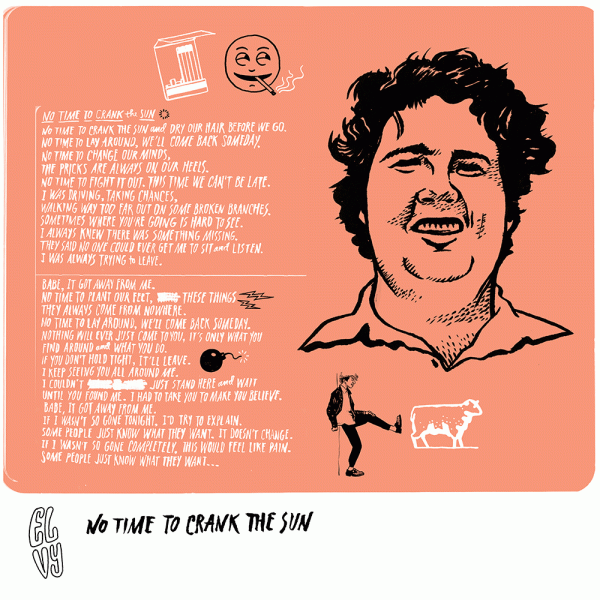 Here in the land of level-headed EL VY acolytes, and contrary to a couple of cranky critics (Pitchfork you are ridiculously callow and shrill*), we hold firm to the belief that EL VY's album, Return to the Moon, is one of the Best Albums of 2015.  In EL VY, Matt Berninger and Brent Knopf provide each other the perfect foil with which to make great indie-rock-pop music.
Today one of the best and most affecting songs from that album, No Time to Crank the Sun, received its official video release.  Check it out below with its time-lapse video depicting the group's exhausting efforts to get the word (in song) out.  You may have missed their North American tour, but catch them if you can in Europe (dates/tix HERE) starting next week, and pick up Return to the Moon.
*unless, with your 4.8 score, you were damning-with-faint-praise to creatively address Matt Berninger's I'm the Man lament "I score an 8.6 on a f@#king par 4."  But we do over-credit p4k.