Watch Rhiannon Giddens' Homage to Paris: "La Vie En Rose"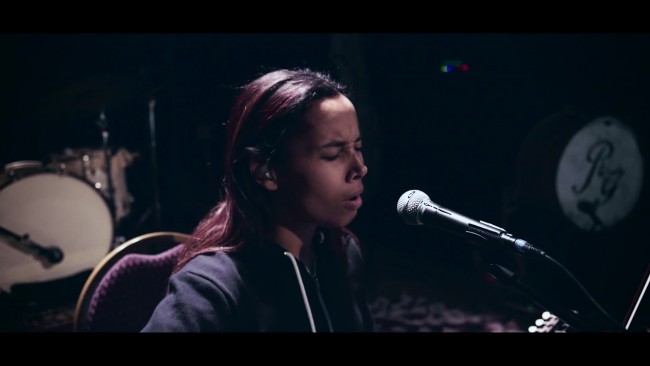 We're still reeling from the heinous murder of innocent people across the planet, but especially in Paris (nous sommes Lefort!).  Words cannot express.  But music can.  And Rhiannon Giddens (Carolina Chocolate Drops) today released her homage to to Paris (and other sites) via her heart-rending cover of Edith Piaf's seminal La Vie En Rose.  Watch Giddens tremulous and affecting take below.
Giddens had this to add:  "This is for Paris, and Beirut, and Kenya, and Charleston, and so many others; for countless innocent people devastated by terrorism- which is just a word for organized hatred and inhumanity. We have to keep seeing the world in shades of rose- we have to keep hoping for peace and working for change and believing that with our art, our love, our knowledge, and most of all, our empathy and understanding for our fellow human beings, we can make a difference."
Exactement.  Excuse us while we throw on the roses.