In Case You Missed It: Watch Stephen Colbert and Henry Rollins Perform "Carol of the Bells" Last Night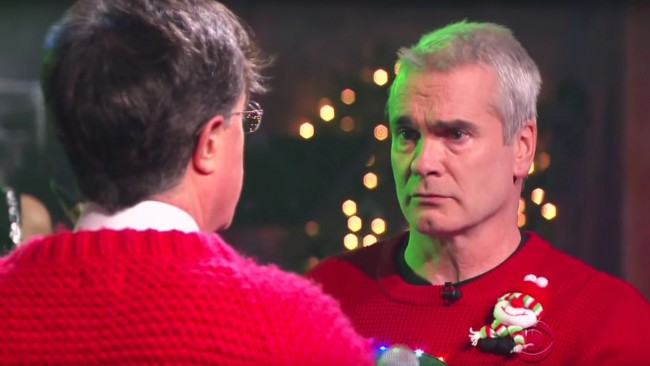 'Tis the season to be short on time. So a quicky from Colbert's Late Show below. Watch as Colbert and Henry Rollins (Black Flag, etc.) give a winning compare-and-contrast performance of ye ole chestnut Carol of the Bells.  Gonna be a hardcore Christmas.
In case you've also missed it:  Rollins' weekly radio show Sunday night on KRCW is a musical treasure trove, particularly for the punk within.  Check it out HERE.