Listen to Bowie's Weighty, Lofty "Lazarus"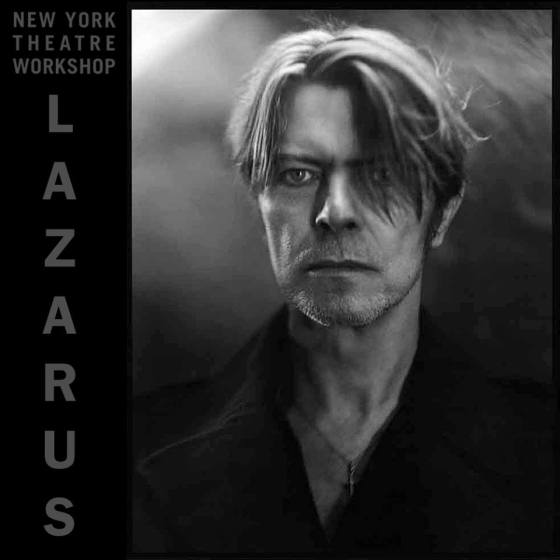 David Bowie has gone through hell and back over the last decade.  Having overcome major heart issues in 2004, Bowie made a strong comeback in 2013 with his critically-acclaimed album The Next Day.  Is it any wonder he's now singing from heaven?  Bowie will release his 25th(!!) studio album, Blackstar, on his 69th birthday on January 8th.  This week Bowie broke new song Lazarus, and we love it, but especially the weighty lyrics (see way below) and the mournful horns set against the math rock mien and melody.  Check it below.
Bowie's long-time producer, Tony Visconti, recently said that the new record was in part inspired by rapper Kendrick Lamar.  To which we say: what or who isn't?  Visconti has said this about the new album: "We were listening to a lot of Kendrick Lamar. We wound up with nothing like that, but we loved the fact Kendrick was so open-minded and he didn't do a straight-up hip-hop record. He threw everything on there, and that's exactly what we wanted to do. The goal, in many, many ways, was to avoid rock'n'roll."
Lazurus bodes incredibly well for Blackstar.
Afterwards, watch actor Michael C. Hall (and the cast of  Lazarus, Bowie's new theatrical adaptation of The Man Who Fell To Earth) adopt Bowie's persona and voice, and perform Lazurus on the Colbert Late Show.
Lazurus:
Look up here, I'm in heaven
I've got scars that can't be seen
I've got drama, can't be stolen
Everybody knows me now
Look up here, man, I'm in danger
I've got nothing left to lose
I'm so high it makes my brain whirl
Dropped my cell phone down below
Ain't that just like me?
By the time I got to New York
I was living like a king
Then I used up all my money
I was looking for your ass
This way or no way
You know, I'll be free
Just like that bluebird
Now ain't that just like me?
Oh I'll be free
Just like that bluebird
Oh I'll be free
Ain't that just like me?