Watch Justin Vernon (Bon Iver, Volcano Choir), the Dessner Twins (The National) and Colin Stetson Cover Sharon Van Etten's "Love More" for MusicNOW Festival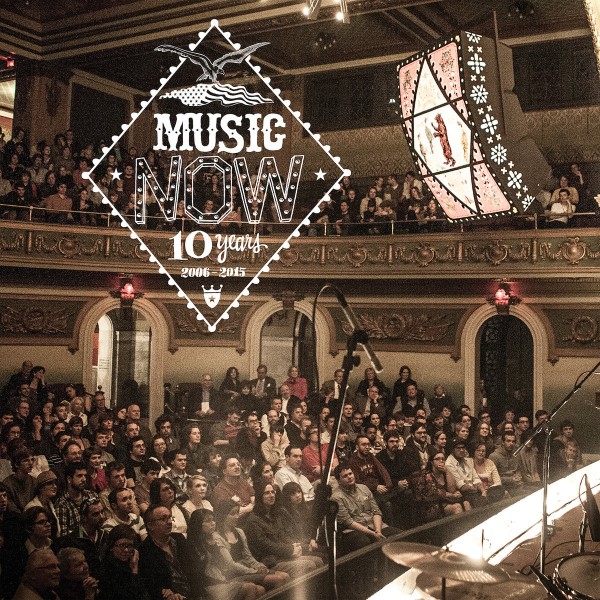 To kick off the promotion of this March's MusicNOW festival (3/18-20) in Cincinnati, the festival has released its video below of MusicNOW founder Bryce Dessner, his brother Aaron, Justin Vernon and Colin Stetson in 2010 performing Sharon Van Etten's uber-evocative Love More (from her self-described debut album Epic, which we glowingly wrote about in 2010 HERE).
As MusicNOW says about the performance:  "Colin [Stetson], Rob Moose and CJ Camerieri would go on to become core members of the Bon Iver live band which recorded 2011's self-titled album that later won a Grammy for Best New Artist. Aaron [Dessner] would go on to produce Van Etten's 2012 breakout release Tramp. Aaron & Vernon launched a larger, but still intimate Eaux Claires Festival in Wisconsin in 2015, inspired largely by the example of Cincinnati's MusicNOW."
This year's MusicNOW will feature a bit more classical music, including the world premiere of Bryce Dessner's full orchestra version of his piece Aheym, and the U.S. premiere of his piece Réponse Lutoslawski, both performed by the Cincinnati Symphony Orchestra. The lineup will also include the Kronos Quartet, Punch Brothers, Sam Amidon, Julia Wolfe, Luluc, and more.
Check out the video below. Beauty right there.
The song is one of the many highlights on MusicNow's MusicNOW: 10 Years, a 17-track live compilation that you can purchase HERE.