Nope That's Not Bill Withers–It's Andrew Bird's New Song "Capsized" Off Impending New Album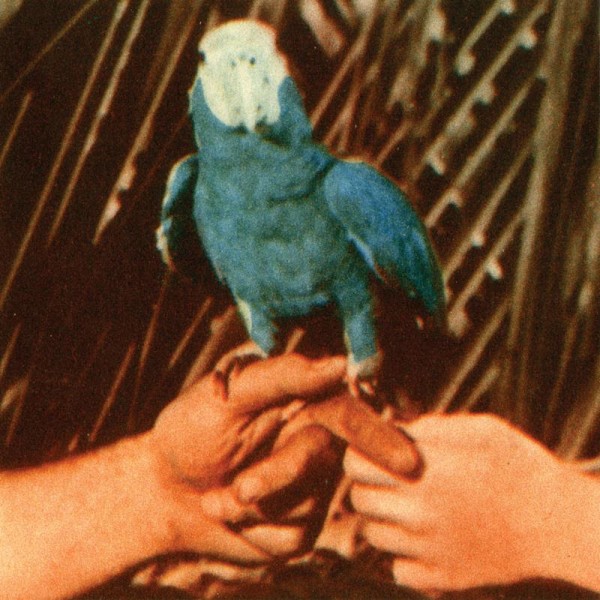 While scanning the radio two weeks ago, we heard what sounded like a new track from the great Bill Withers. This was shocking since Withers retired from music-making in 1985. So when the DJ came on to say the song was not Bill Withers, but instead Andrew Bird's new song Capsized, we were taken aback. Capsized was the first song released off of the talented Bird's impending new album, Are You Serious (due out on April 1st, cover above). When we next heard Bird's Capsized, in all honesty we dismissed it as being too derivative for our nostalgia-averse tastes. But it just goes to show that some music takes more time to set in, because on subsequent listens we have come to respect and like both the song's music (far more contemporary than Withers) and recording, but also Bird's superbly-oblique, tumultuous lyrics (see below).   Check out below the studio version and then Bird's recent performance of the song on Conan.  Afterwards, to hear the Withers'-connection, check out Withers' not-entirely-dissimilar song, Use Me.
You can pre-order Are You Serious HERE.
Capsized:
Now when you wake up
Night's falling someone is by your side
Pull it together, darling you're not alone
But when you break up
Sky's falling no one is on your side
Spoon dirty laundry, darling you're all alone
And when you wake up, another sunrise
Another break up, this ship is capsized
And when you wake up, another sunrise
Another break up, this ship is capsized
Just keep your lamp on
Now he's a dyin' bed maker
He's a dyin' bed maker Jesus gonna make my…
It's a holy ghost, holy ghost religion
It's a holy ghost religion Jesus gonna make my…
And when you wake up, another sunrise
Another break up, this ship is capsized
And when you wake up, another sunrise
Another break up, this ship is capsized
And when you wake up
Night's falling someone is by your side
Pull it together, darling you're not alone
But when you break up
Sky's falling no one is on your side
Spoon dirty laundry, darling you're all alone
Spoon dirty laundry, darling you're all alone
Spoon dirty laundry, darling you're all alone
And when you wake up, another sunrise
Another break up, this ship is capsized