Watch "Best New Artist" Courtney Barnett Perform Last Night on Colbert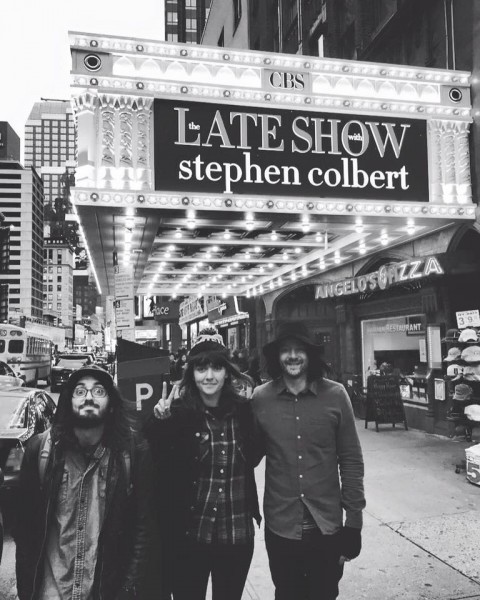 Meghan who? The music world did a collective eye-roll when Meghan "Off Bass" Trainor was named Best New Artist this year at the Grammys.  The one-hit, wonder-less Trainor stole the award from its rightful recipient, Aussie Courtney Barnett.  We've been singing Barnett's praises since January 2014, and she was hands down the most deserving Best New Artist out of the Grammy nominees.  And so it goes at the Grammys (Ed Shearan over Kendrick Lamar in any category other than "best mussy-hair"?? Gads).
Anywho, last night on Stephen Colbert's Late Show, Barnett's trio performed her sly rocker, Nobody Really Cares If You Don't Go to the Party (its performance a comment on the Grammys?), off of her critically-acclaimed 2015 album Sometimes I Sit and Think, and Sometimes I Just Sit.  While not our favorite song off the great album (that would be Depreston, one of our Best Songs of 2015, which you can watch Barnett perform HERE), Barnett easily manages to get the crowd and Colbert on her side with the performance.  Check it out below.