Wire is Back With New Album–Listen to Propulsive Title Track "Nocturnal Koreans"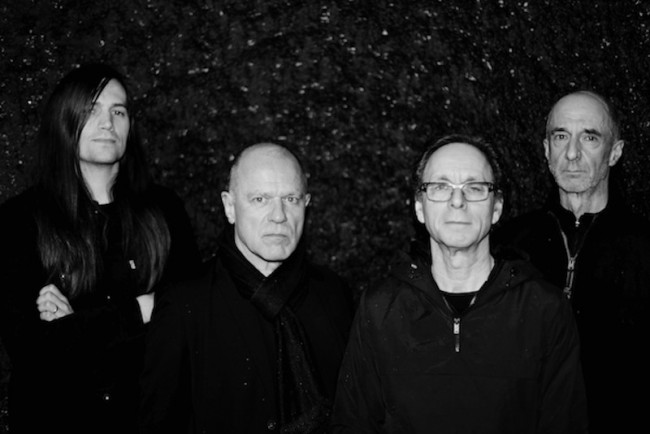 There aren't many albums we've ever played more repetitively than Wire's seminal 1977 album Pink Flag. Pink Flag's 23 art-punk songs were on a loop and became deeply-ingrained in our minds in 1977, as did their next four superb albums, which firmly established Wire's legacy as one of the great post-punk bands. Following the release of the classic A Bell Is A Cup, Wire continued to release intermittent worthwhile albums, with members taking hiatuses in between band-albums to release critically-acclaimed solo albums (Colin Newman and Graham Lewis in particular). Such hiatuses included a 12-year gap between 1991's The First Letter and 2003's Send. But in the last three years Wire has returned with a vengeance and will soon release their third album since 2013 (including their lauded album Change Becomes Us and last year's similarly well-regarded album WIRE).
The new album is entitled (somewhat mischievously) Nocturnal Koreans. Colin Newman had this to say about the new album (and its movement away from prior live-recording methods): "The WIRE album was quite respectful of the band, and Nocturnal Koreans is less respectful of the band — or, more accurately, it's the band being less respectful to itself — in that it's more created in the studio, rather than recorded basically as the band played it, which was mostly the case with WIRE. A general rule for this record was: any trickery is fair game, if it makes it sound better."
The band has just divulged the propulsive, compelling title track for your listening pleasure below. It bodes incredibly well for the new album. We can't wait. And we hope that they will come back to Cali to perform again (we regretfully missed last fall's well-received tour because of an unavoidable conflict).