Listen to Great Songs from New Supergroup Case/Lang/Veirs' Collaborative Album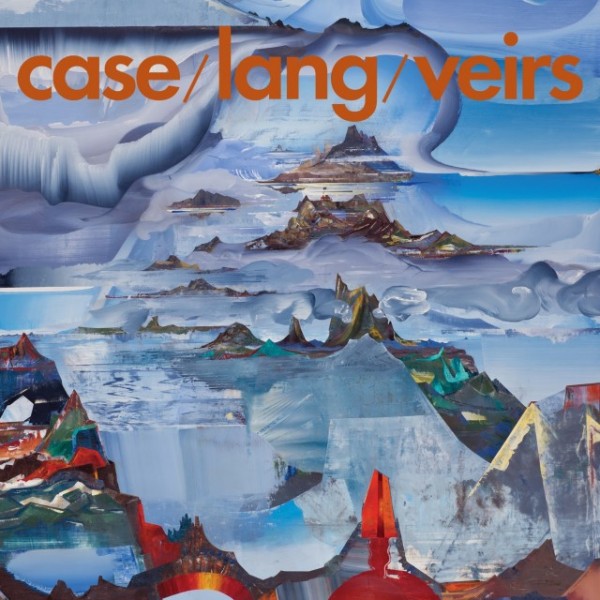 A new super-group consisting of Neko Case, k.d. lang, and Laura Veirs (three very talented artists in their own right, with Veirs the unjustly unsung one) has announced the release of a new collaborative album entitled case/lang/veirs on ANTI- Records in June. Today the group has released the second scintillating sample from the album entitled Best Kept Secret (in Silver Lake) in all its joyful glory. Best Kept Secret is Veirs' ode to guitar-player Tim Young and follows on the heals of the very impressive, Case-featuring first single, Atomic Number.  You can listen to both below.
The group evidently came together via this catalytic email sent by lang to Case and Veirs: "I think we should make a record together." Veirs and Case responded "yes!" immediately, and the rest is history. Speaking of history, it then took two and one-half years to finalize the album with the prodigious production help of Tucker Martine.  The album will be released in June, and the ensemble will head out on tour in support in June and July (see dates at bottom).
Both songs bode incredibly well for the album and tour.  You can pre-order the album HERE.
Tour Dates:
06/22 San Diego, CA @ Humphrey's +
06/23 Los Angeles, CA @ Greek Theatre +
06/25 Saratoga, CA @ The Mountain Winery +
06/26 Laytonville, CA @ Kate Wolf Music Festival
06/28 Victoria, BC @ TD Victoria International Jazz Fest
06/30 Seattle, WA @ Woodland Park Amphitheatre +
07/02 Portland, OR @ Oregon Zoo Amphitheatre +
07/05 Bend, OR @ Athletic Club of Bend +
07/07 Reno, NV @ Robert Z. Hawkins Amphitheater
07/10 Denver, CO @ Denver Botanic Gardens
07/22 Newport, RI @ Newport Folk Festival
07/24 Camden, NJ @ XPoNential Music Festival
07/26 Brooklyn, NY @ Prospect Park +
07/27 Washington, DC @ Lincoln Theatre +
07/29 Atlanta, GA @ Atlanta Botanical Garden +
08/02 San Antonio, TX @ Tobin Center for the Performing Arts +
08/03 Austin, TX @ Bass Performance Hall +
08/09 Bayfield, WI @ Big Top Chataqua +
08/14 Winnipeg, MB @ Interstellar Rodeo
+ with the talented Andy Shauf