Merle Haggard Flies Away–RIP Merle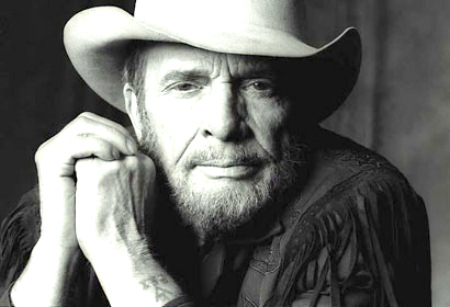 It saddens us to report that Merle Haggard, one of our beloved "real country" artists, has passed away today on his 79th birthday. While some have opined that Haggard's death was due to last weekend's ACM Awards broadcast, he actually passed due to complications from pneumonia. Haggard kicked off our "Real Country" series in 2010, and in homage we can do no better than to re-post his classic, heartfelt cover of Blaze Foley's song If I Could Only Fly (lyrics at bottom) below.
Merle Haggard has flown away to that sweet by-and-by.  RIP Merle.  There'll never be another like you.
[audio:https://www.thelefortreport.com/blog/wp-content/uploads/09-If-I-Could-Only-Fly.mp3|titles=09 If I Could Only Fly]
"I almost felt you touching me just now
I wish I knew which way to turn and go
I feel so good, and then I feel so bad
I wonder what I ought to do
If I could only fly, if I could only fly
I'd bid this place goodbye to come and be with you
But I can hardly stand and I got no where to run
Another sinking sun and one more lonely night
The wind keeps blowing, somewhere, everyday
Tell me things get better, somewhere, up the way
Just dismal thinking on a dismal day
And sad songs for us to bare
If I could only fly
If we could only fly
If we could only fly
There'd be no more lonely nights
You know, sometimes, I write happy songs
Then some little thing goes wrong
I wish they all could make you smile
Coming home soon and I wanna stay
Maybe we can, somehow, get away
I wish you could come with me when I go again
If I could only fly, if I could only fly
I'd bid this place goodbye to come and be with you
But I can hardly stand and I got no where to run
Another sinking sun and one more lonely night"