Watch Anderson .Paak and The Free Nationals (ft. T.I.) Light Up the Fallon Show Last Night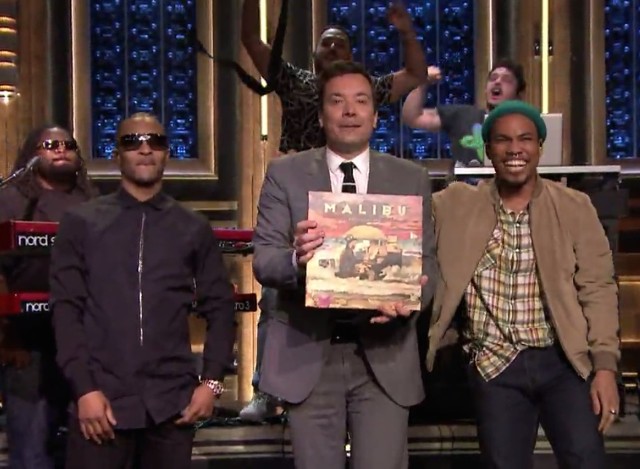 As we've repeatedly written, "local" rap-rocker Anderson .Paak is rapidly rising through the ranks and his album Malibu is ascending, ummm, with a bullet.  Last night .Paak  and band The Free Nationals lit up the Fallon Show with Come Down, which included a scorching verse from T.I. (unfortunately, at T.I.'s Irving Plaza show last night following the Fallon taping, mayhem ensued when one person was killed and three wounded in a shooting–when will we learn people?).
Watch below as .Paak opens and closes on drums and throws preposterous verve throughout. Both .Paak and T.I. toss in some ridiculous dance moves to boot. And…standing ovation. Wow! .Paak is out on tour now, and HERE are the dates. Don't you miss it! We can't wait.