Watch Jenny Lewis' New Band Killin' With Love Last Night on Colbert Show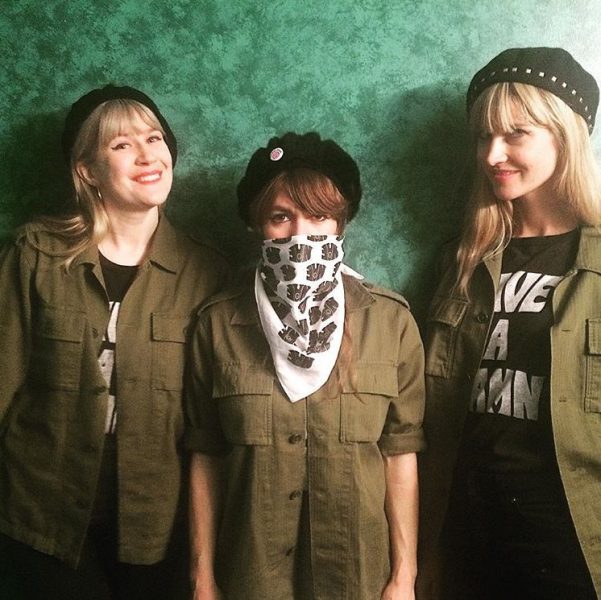 Time has shown Jenny Lewis to be one of the most talented musical artists of her generation. From the influential Rilo Kiley band to solo artist, to Postal Service member and back again, Lewis has shown that she is a musical force to be reckoned with. After a hiatus, Lewis has returned in a nice way with a new collaboration entitled Nice As F*#k ("NAF", let's say). Joining Lewis in the trio are Au Revoir Simone's Erika Forster and The Like's Tennessee Thomas. The trio have been out on a virtual pop-up tour wowing audiences, surprise-released their acclaimed debut album and last night made their TV debut on the Colbert Show.
Watch below as NAF perform an uber-vibrant medley of (pro-love) Door and (anti-gun) Guns, both songs off of their stellar debut.  To our ears NAF is a perfect meeting between the indie-rock of Rilo Kiley and the more synth-based Postal Service.  Add to that mix the seminal Joy Division's bass-intro on Doors below and fan singalong, and it's all nice as feck!