At Long Last, Listen to New Songs from Bon Iver–New Album Coming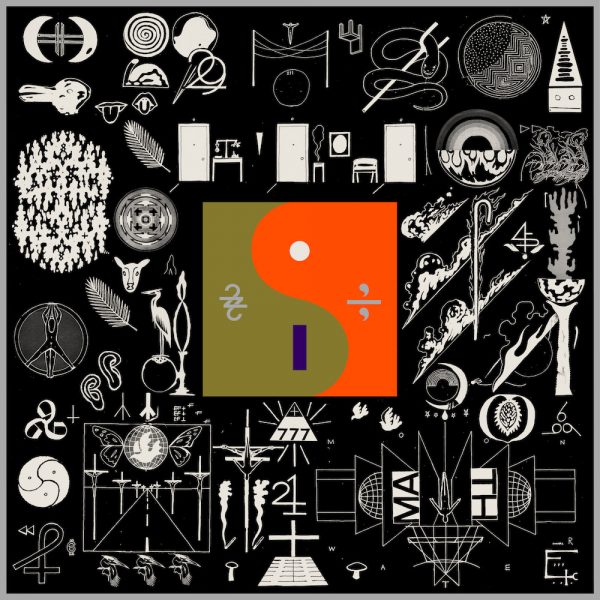 Though it's only been five years, it seems forever ago that Bon Iver's eponymously-titled last album was released. Through hiatus and horridness, Bon Iver fans have waited patiently for the other side and new music from the band. That wait is thankfully over. In a flurry of activity yesterday, Bon Iver announced the impending release of their next album (curiously entitled 22, A Million–stunning cover art above), performed the new album in its entirety last night at Justin Vernon's Eaux Claires Musical Festival (listen to, more than watch, the video at bottom-wow!), and released two scintillating lyric videos for new songs, 22 (OVER S∞∞N) and 10 d E A T h b R E a s T ⊠ ⊠ .  Predictably, we love everything about both new songs, and especially the added glitchin' effects. Concerns about the new work are immediately dispelled by the opening lyric, "It might be over soon." The beautiful heaviness continues. Lots to digest and the juices are stewing. Bring on 22, A Million!
You can read a well-wrought, revealing piece by Trever Hagen (a long-time friend of Vernon's) about the new album HERE.
The album will be released on Jagjaguwar on September 30th and you can pre-order it HERE.
22, A Million Tracklist:
1. 22 (OVER S∞∞N)
2. 10 d E A T h b R E a s T ⚄ ⚄
3. 715 – CR∑∑KS
4. 33 "GOD"
5. 29 #Strafford APTS
6. 666 ʇ
7. 21 M◊◊N WATER
8. 8 (circle)
9. ____45_____
10. 00000 Million