Watch Tom Brosseau's Erstwhile New Video for "You Can't Stop" Off Impending New Album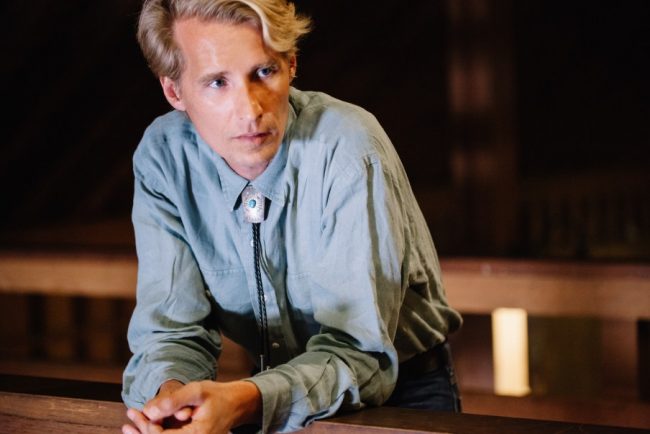 Long-time fans of superb singer-songwriter Tom Brosseau know that he has eyes, ears and heart for the "good old days." Whether evoking his native North Dakota or other nostalgic touchstones (Guy Lombardo, Johnny Cash or The Pixies), Brosseau repeatedly pins the past to his songs. And he does so effortlessly and well. We were once again wowed by Brosseau today with the release of his new-but-old video for You Can't Stop off of his impending album, North Dakota Impressions (due on 9/16 from Crossbill Records). The song is a spare beauty that intends hope, though the video lends tension before ending at its desired destination. Ben Guzman and Angela Wood created and directed the video, which was filmed in a 1950 Spartan Mansion Trailer. Up and coming singer-songwriter/actress Alaska Reid (of band Alyeska, which will soon release its highly-anticipated debut album) adds good company to the video. Check it out below.
Brosseau told NPR that, "There's an extra pull at all of us. Debt, too much sun, love. I wasn't unlike the rest of the tenants at [his former Venice residence, the] Dolphin Court. I'm not unlike you, either. Every now and then I'll get a glimpse of what it is. And when I do I'll say to myself, 'There's got to be time left.' Time to do things. At least some of the things. I am a ghost with a shadow. A person's shadow can really be the heaviest thing."
Be they large or small, "we're living in dreams, our own little dreams." Roll out from the shadow and dream a little.
Go HERE to pre-order/buy North Dakota Impressions.