Watch SNL's Emotional Opening: Hillary Singing Leonard's "Hallelujah"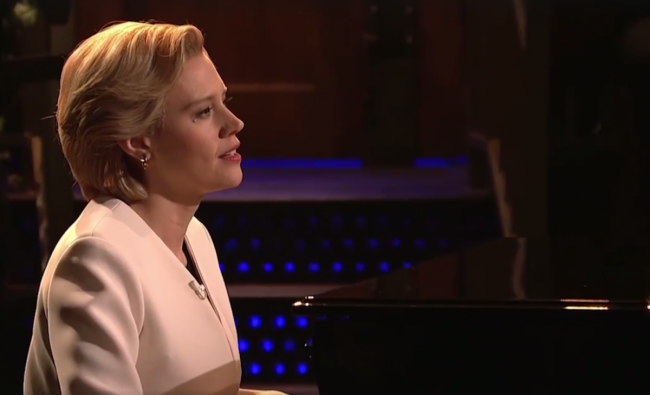 It was a tough week for many owing to the Presidential election and the loss of the great Leonard Cohen. Last night Saturday Night Live smartly wove the two through Kate McKinnon's Hillary Clinton persona accompanying herself on the piano and singing Cohen's Hallelujah, giving new meaning to many of the song's couplets.
McKinnon's Clinton particularly resonated in the following lines:
"Now I've heard there was a secret chord
That David played, and it pleased the Lord
But you don't really care for music, do you?
….
I've seen your flag on the marble arch
Love is not a victory march
It's a cold and it's a broken hallelujah
….
I did my best, it wasn't much
I couldn't feel, so I tried to touch
I've told the truth, I didn't come to fool you
And even though
It all went wrong
I'll stand before the Lord of song
With nothing on my tongue but hallelujah"
At the end McKinnon, as Clinton, said "I'm not giving up and neither should you."
Never give up the fight people. Keep evolving. There's work to be done in the name of love.