Watch Wilco Perform Two "Schmilco" Songs For The Take Away Show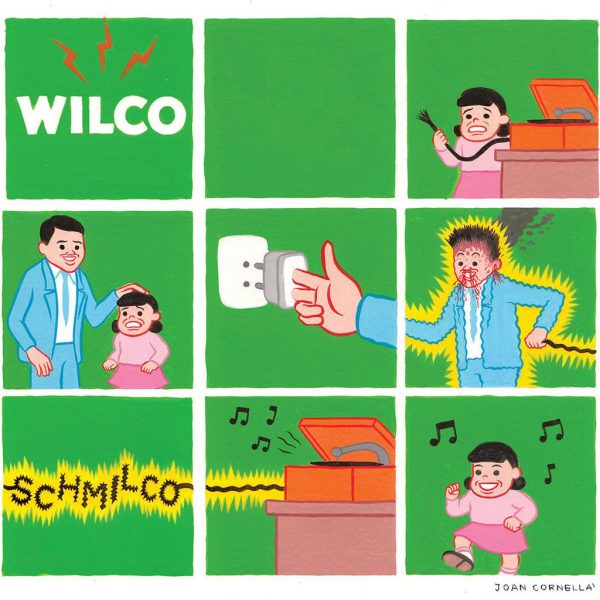 American greats Wilco have had two very prolific years, releasing a critically-acclaimed album each year. Following on the heals of last year's heralded Star Wars album, Wilco won hearts and minds this year with their album Schmilco. The band has been touring behind the new album and recently played Le Guess Who? Festival in Holland.  Fortunately, La Blogotheque caught up with Wilco while they were there and captured two stellar performances by the band of the nostalgic If I Ever Was A Child and Normal American Kids, both of off Schmilco (lyrics below).  Though the setting is dusky, as usual the band shines brightly (especially Nels Cline and the harmonists).
Check 'em out below and go buy Schmilco HERE.
If I Ever Was A Child:
"I've never been alone
Long enough to know
If I ever was a child
I was tied up like a boat
Unbuttoned like a coat
Set free for a while
Well I jumped to jolt my clumsy blood
While my white, green eyes
Cry like a window pane
Can my cold heart change
Even out of spite?
I slump behind my brain
A haunted stain never fades
I hunt for the kind of pain I can take
And I cry like a window pane
Can my cold heart change
Over night?
So I won't ever want to touch
Your heart too much
Or hold you too tight
I slump behind my brain
A haunted stain will never fade
I hunt for the kind of pain I can take
I never was alone
Long enough to know
If I ever was a child"
Normal American Kids:
"I remind myself of myself long ago
'Fore I could drive, 'fore I could vote
All of the time, holding a grudge
'Fore I knew people could die just because
Shot from a sling, head full of buzz
I knew what I liked was not very much
High at the time, tied to the grid
Always afraid of those normal American kids
Oh, all of my spirit leaked like a cut
I knew what I needed would never be enough
I was too high to change my bid
Always afraid to be a normal American kid
Always hating normal American empty summer days
Lightning crazed and cracked like an egg
High behind the garden shed
Painting myself as a normal American kid
I always hated it
High as high as high can loom
Under the sheets in my bedroom
I was high as high can get
Always afraid of those normal American kids
Oh, bongs and jams, and carpeted vans
Hate everything, I don't understand
High times tightening the lid
I had to get away from those normal American kids
Always hated those normal American kids
Always hated those normal American kids"