Coming to America–Check Out Australia's Middle Kids And Their Stellar New Song "Never Start"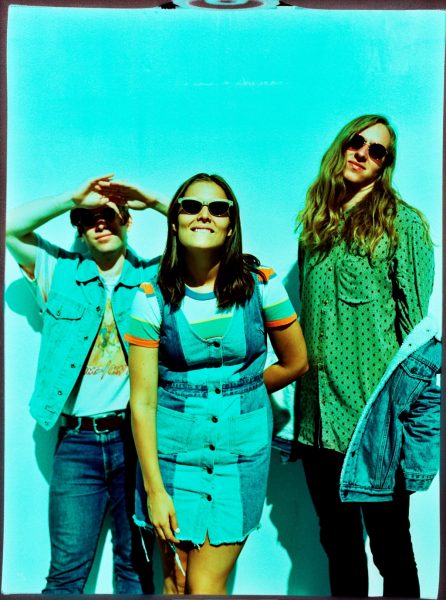 Australia has over the years given the world some of our best music, and especially indie/punk rock. We grew up with venerable upstarts such as The Saints, Radio Birdman, The Go-Betweens, The Church, Birthday Party (Nick Cave), Crowded House, and Paul Kelly, and on and on, most recently becoming enamored by Angus & Julia Stone, Allo Darlin', and the uber-talented Courtney Barnett. Now joining these ranks are the Sydney trio Middle Kids (featuring another left-handed guitarist–to match Barnett–and gifted vocalist, Hannah Joy). We became aware of them via their ridiculously addicting songs Edge of Town and Your Love (both featured on many Best Songs of 2016 lists). Check out the official video at bottom for Edge of Town and go HERE and HERE for rousing live versions of b0th songs.
The band has now released the official video for the stellar Never Start, which will be included in their upcoming EP (which you can pre-order HERE) on Domino Records. You can just feel it: these Kids have legs!
Middle Kids are headed out on a new tour, which will bring them to the US.  They play the Barboza in Seattle on February 21st and The Echo on February 25th, and we can't wait! Check out the dates and get tickets HERE.