Lambchop Announces Expanded Tour Including Rare California Dates in June–Shares Prince Cover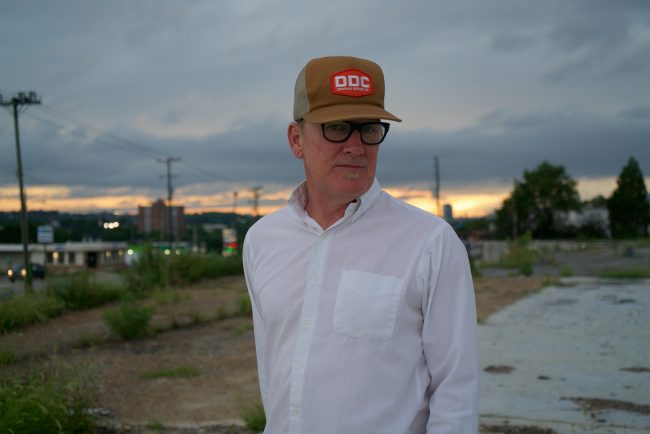 That we have been able to find, Lefort-faves Lambchop have only performed live in California a mere dozen times in their entire 23-year history, and a scant four (4!) times in Los Angeles). Thankfully those numbers are about to be augmented. Lambchop announced today that they have added to their tour one show in San Francisco (at their beloved Great American Music Hall on June 2nd) and one in Los Angeles (at the beloved Bootleg Theater on June 3rd). The band is out on tour in support of their fantastically-re-imagined, quantum-soundshift, and still-moving album, FLOTUS. Bandleader Kurt Wagner has said that the beguiling new sound-scape was designed, at least in part, to get the attention and ear of his wife.
To get a feel for the band's newfound sound (Wagner's deftly manipulated vocals, etc.) on FLOTUS, check out below their sweet cover of Prince's seminal When You Were Mine (off Dirty Minds). The band has been performing the cover out on tour and we hope to hear it in June.
Do yourselves a favor and pick up FLOTUS now HERE. And at bottom check out and get tickets for the band's upcoming tour dates.
Lambchop on tour:
Jan 25 Reims, FR – La Cartonnerie
Jan 26 London, UK – Roundhouse
Jan 27 Saint Lo, FR – Le Normandy
Jan 28 Brest, FR – La Carène
Jan 29 Rennes, FR – Antipode
Jan 30 Paris, FR – Tranbendo
Jan 31 La Roche sur Yon, FR – Fuzzy'on
Feb 01 Vendôme, FR – Le 3ème Volume
Feb 02 Nimes, FR – Paloma
Feb 03 St. Etienne, FR – Le Fil
Feb 05 Erlangen, DE – Markgrafentheater
Feb 06 Luzern, CH – Sudpol
Feb 07 Geneva, CH – Antigel Festival
Feb 08 Zurich, CH – Schauspielhaus
Feb 09 Utrecht, NL – Tivoli/Vredenburg (Cloud Nine)
Feb 10 Groningen, NL – Oosterpoort
Feb 11 Brussels, BE – Botanique
Feb 12 Mainz, DE – Frankfurter Hof
Feb 14 Vienna, AT – WUK
Feb 15 Munich, DE – Kammerspiele
Feb 16 Mulhouse, FR – Génériq Festival
Feb 17 Dortmund, DE – Konzerthaus
Feb 18 Berlin, DE – Heimathafen
Feb 21 Cologne, DE – Gloria
Feb 22 Hamburg, DE – Elbphilharmonie (sold out)
Feb 24 Malmo, SE – KB (Kulturbolaget)
Feb 25 Stockholm, SE – Fasching
Feb 26 Oslo, NO – Parkteatret
Feb 27 Copenhagen, DK – Vega
Feb 28 Leipzig, DE – Felsenkeller
Mar 01 Mannheim, DE – Capitol
Mar 02 Linz, AT – Posthof
Mar 03 Ravenna, IT – Bronson Club
Mar 04 Avellino, IT – Auditorium del Conservatorio
Mar 05 Rome, IT – Auditorium Parco della Musica
Mar 22 St. Louis, MO – Off Broadway Nightclub
Mar 23 Iowa City, IA – The Mill
Mar 24 Chicago, IL – Lincoln Hall
Mar 25 Ann Arbor, MI – The Ark
Mar 27 Toronto, ON – Great Hall on Queen Street
Mar 28 Boston, MA – Brighton Music Hall
Mar 30 New York, NY – Bowery Ballroom
Mar 31 Philadelphia, PA – Underground Arts
Apr 01 Washington, DC – U Street Music Hall
Apr 02 Carrboro, NC – Cat's Cradle
Apr 07 Atlanta, GA – Terminal West *
Jun 02 San Francisco, CA – Great American Music Hall *
Jun 03 Los Angeles, CA – The Bootleg Theater *
*Lambchop trio of Kurt, Tony & Matt