Listen to Collaborative Song By Walter Martin (The Walkmen) With Matt Berninger (The National) Off Martin's Upcoming New Album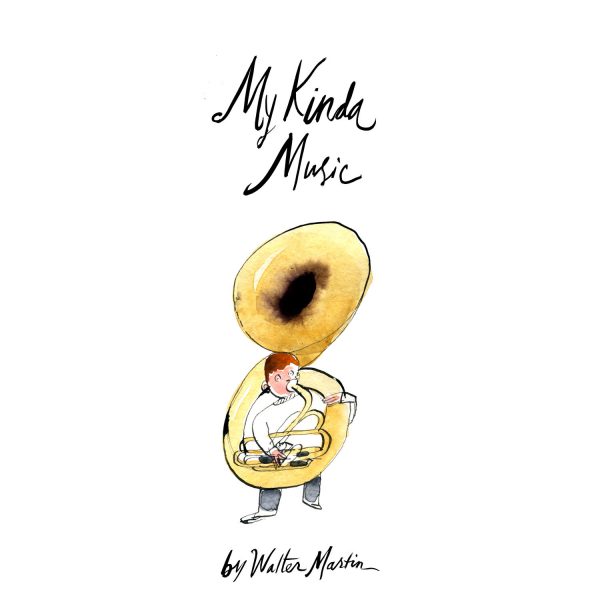 As many Wall Street tycoons and other rapscallion scions have discovered, sometimes it pays for enterprises to spin off their assets. Such is definitely the case with the much-vaunted musical enterprise The Walkmen. Since The Walkmen went on hiatus a few years back, the band's singer Hamilton Leithauser has released three critically-acclaimed albums (the most recent with Rostam Batmanglij, formerly of Vampire Weekend, entitled I Had A Dream That You Were Mine).
Speaking of The Walkmen and three solo albums, another stalwart member/songwriter of the band, Walter Martin, released a much-loved children's album, We're All Young Together, in 2014. Following We're All Young Together, Martin released another critically-hailed solo album, Arts & Leisure in 2015. And now comes the matching third album. Martin will release in May (on Cinco de Mayo) another children's record entitled My Kinda Music. In a press release regarding the new album, Martin said: "I'll never forget being a kid listening to Garrison Keillor's Lake Wobegon Days on long family car trips. I'd be lying in the nauseating back seat of our minivan transfixed by the warmth and humor of his stories. And up in the front my parents would be experiencing the exact same thing. My goal with this album is to induce that same kind of wonderful family hypnosis."
To give a feel, Martin has just released a single from the upcoming album entitled Hey Matt, which features the busy, ever-surprising Matt Berninger of The National. On the song Berninger provides tongue-in-cheek singing coaching to Martin: "And Walt, don't waste your time, singing about love and lonely nights, 'cause no one's gonna pay a dime, or stand in line to hear you whine." Later in the song, Martin takes Berninger down a notch by revealing that his first choice to duet on the song was Randy Newman, who did not respond to Martin's inquiry. More's the better as Berninger nails it with panache. Check the cut out below in all its upbeat, breezy and tutorial glory. We love it. Viva la Walkmen spin-offs!