Listen To (the Demo of) Our No. 1 Best Song of 2016–"Finally" By Cymbals Eat Guitars–And Donate For a Good Cause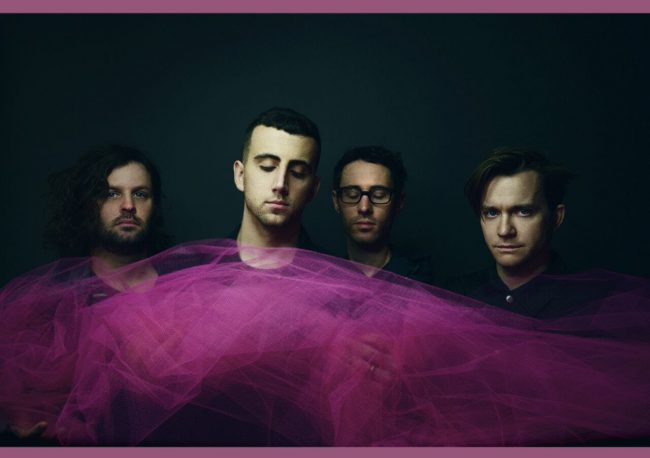 We've been waiting for a good opportunity (video release, eh lads?) to sing the praises of our No. 1 Best Song of 2016, Finally, by the ridiculously underrated and underappreciated Cymbals Eat Guitars. Today the band has provided that golden opportunity by releasing the demo of Finally on Bandcamp. The demo is part of Bandcamp's campaign to donate proceeds from today's purchases on Bandcamp to the American Civil Liberties Union (ACLU). The band will be donating proceeds to The Urban Justice Center.
Here is CEG's statement about this effort:
"Bandcamp has announced that today, Friday, Feb 3, they will be donating 100% of their proceeds from sales to the ACLU, an organization that is more important and in need of support than ever before. For our part, we're offering the demo version of our song "Finally" as a Bandcamp exclusive, and we'll be donating 100% of our proceeds from the track to The Urban Justice Center, another crucially important organization on the front lines of protecting New York City's most vulnerable residents. Please consider buying this track…it's pay-what-you-want, and no amount is insignificant.  Love, CEG"  
Finally is a love song for the ages and immediately jumped us as the opening track of their sensational 2016 album Pretty Years (our No. 2 Best Album of 2016–list soon come). Comparing the two fascinating versions of the song below (first the demo and then the recorded version), you can hear the upside of John Congleton's impeccable production (which is borne out throughout Pretty Years). While the demo adds contextual weight and thrash to the proceedings. the album version's skyscraper sound lifts and brandishes well the song's awe-inspiring crests and falls (see lyrics at bottom).
In addition to their incredibly well-crafted recordings, Cymbals Eat Guitars is simply en fuego live. We could not believe that gifted singer Joseph D'Agostino and the band could nail Finally so perfectly live, but they did so and with added passion and panache when we caught their fantastic show at the Swedish American Hall in San Francisco last October. To see for yourself, the band is headed out on tour in Europe soon, followed by a leg opening for The Pixies. You can check the dates HERE.
Their incredible album Pretty Years is out now on Sinderlyn.
Above photo: Shervin Lainez
Finally:
"Let in the empty wind
Full of holes
I'm an instrument
If this is infinite
The center is everything
Dilated and smiling
See lives from the outside
Look up
Snow is falling again
A pretty painted house
In a shitty part of town
You settle down
Used to light up a room
Then again maybe that ain't true
Wanna light up the night
Refineries and Christmas lights
My love is a mantra
When I speak it, it weakens
I'll just squeeze your hand three times
If it's infinite repeats
I'll take the blizzard of '16
I'm ready now
Try to take it all with me
But we forget finally"